Let's Grow Together
People are like plants. To thrive, they need a positive environment where they can grow to their full potential. For our team to thrive, we are committed to providing a healthy and pleasant work environment that is welcoming to all and inclusive. We believe this is essential for the growth of each team member.
Are you ready to join a work environment where you can grow?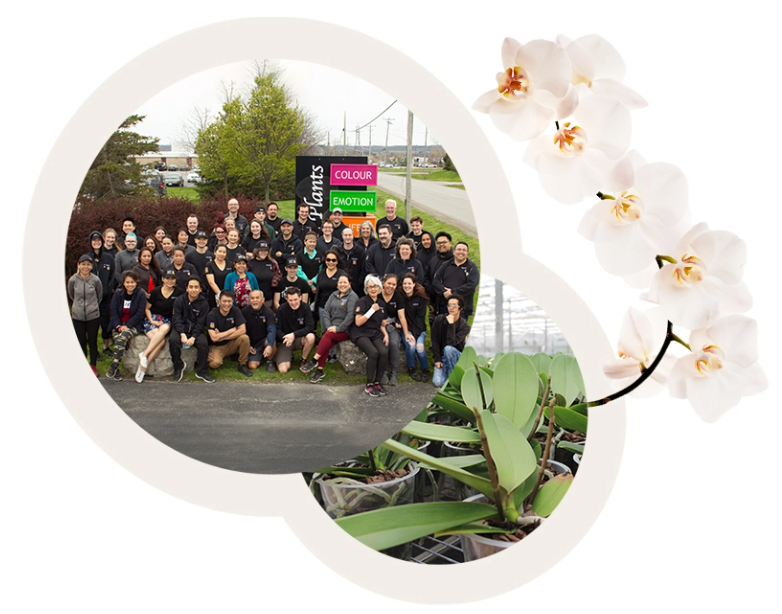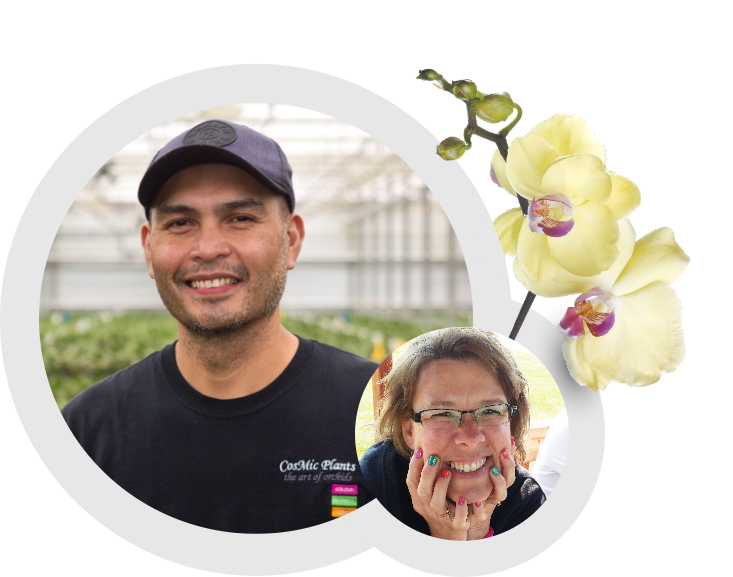 Who We Are
CosMic Plants is a team of hardworking people dedicated to producing quality potted orchids for a sophisticated retail industry. Our team comprises of 50+ individuals in positions such as greenhouse workers, growers, warehouse and logistics, sales, maintenance, accounting and administration, operations, health and safety, and so much more.
Why Work Here

Team Environment

Everyone is Valued

Growth Opportunities

Clean + Ergonomic Work Environment
with a Strong Focus on Health & Safety Initiatives

Sustainability-Focused

Competitive Wages

Extended Health Care + Dental Plan
for Employees and Dependents

Fully Equipped Lunchrooms
with Complementary Tea and Coffee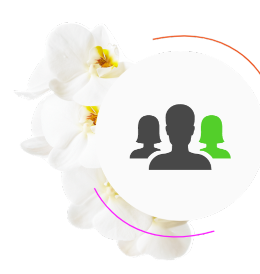 Why Our Team Enjoys Working at CosMic Plants
"Working at CosMic Plants is like working with your family. Staff are so nice and welcoming. CosMic Plants is a great company to work for and has good owners that appreciate your hard work."

"CosMic Plants is a very well managed, fun, and clean place to work! I have been blessed to work here for almost 12 ½ years and have enjoyed watching the company grow into what it is today. The Owners, Mike and Neil, are very friendly and keep us informed and take great pride in the company. The supervisors are also great to work with."

"I enjoy working at CosMic Plants because of the friendly and happy atmosphere. We are treated like family and our hard work is appreciated and recognized with occasional lunches and pastries provided by the company. Being surrounded by beautiful flowers makes everyday brighter and it is rewarding to ship quality orchids to our customers."

"CosMic Plants feels like home. I feel like I have a complete family that loves and respects each other. This is an environment and atmosphere where you are inspired to work. These are the reasons why I love CosMic Plants and I am forever grateful that I am one of the employees here."
Available Positions
---
As a member of the Product Order Picking Team, you will work to ensure a high level of efficiency and quality across all areas of picking and packing orchids at CosMic Plants. By following CosMic Plants' standardized picking and packing processes, you will make an impact by ensuring our products meet and exceed customer expectations.