How is it that a tropical flowering plant, native to South-East Asia, the Philippines and Australia, can be purchased locally in Ontario, Canada… A place where the seasons are extreme and unpredictable! The combination of a unique micro-climate on the southern shore of Lake Ontario, generations of horticultural experience, and high-tech greenhouses operated by passionate people make this possible. What we've just described to you is the foundation of CosMic Plants!
CosMic Plants was established in 2004, in the Niagara Peninsula of Ontario. It is conveniently located 5 minutes from the Queen Elizabeth Way, between Vineland and Beamsville. CosMic Plants is specialized in the production of Phalaenopsis Orchids, and we do so year-round! Our greenhouse facilities make use of modern equipment and systems to provide a healthy climate for these beautiful flowering tropical plants, even during harsh winters and summers.
CosMic Plants' Orchids are produced with a longer growth cycle, and they are given more space and light than at most other Orchid greenhouses. This results in more blooms per plant, stronger root systems, more resilient plants and a longer shelf-life! Almost every flower store and garden center in our area carries our Orchids.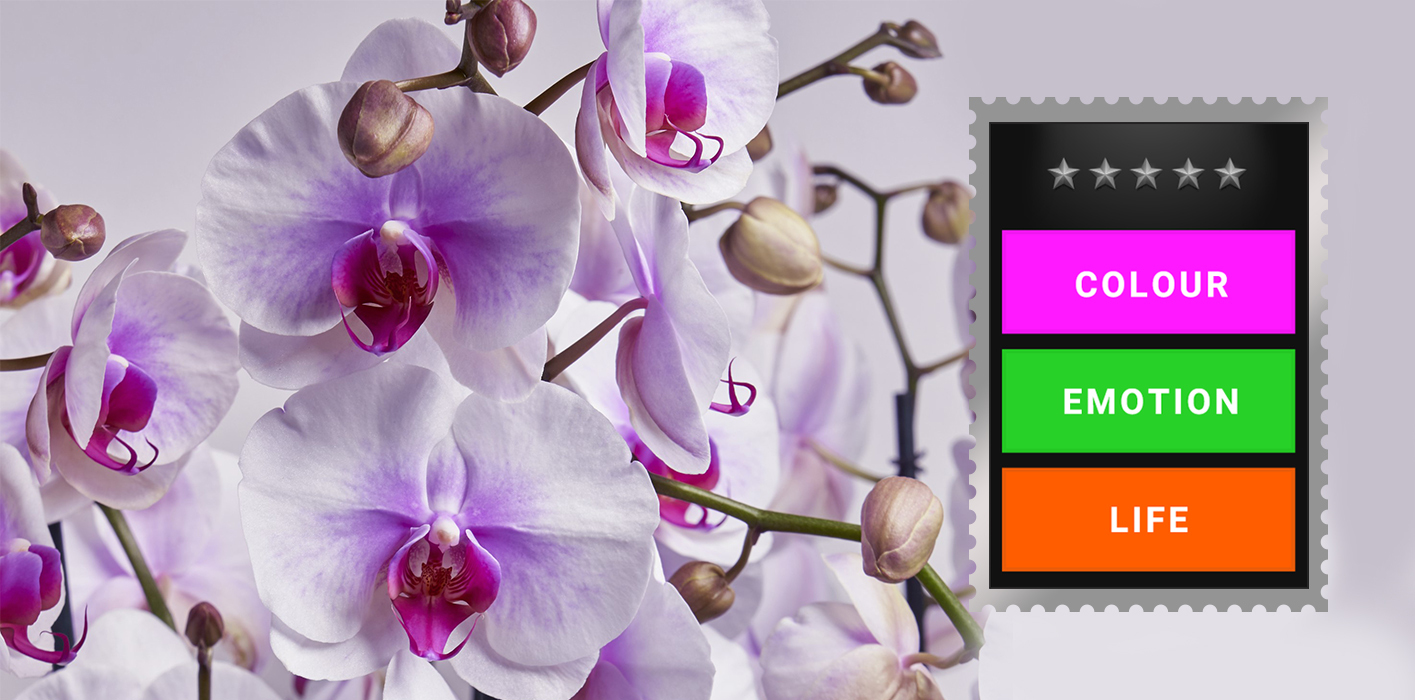 Our logo with the words Colour – Emotion – Life has become a true "seal" for quality. The words reflect what quality flowering plants do for people. Our Orchids bring forth Colour, they are purchased with a certain Emotion in mind (joy, happiness, sympathy, thankfulness, etc.), and since they are real, they bring a sense of Life to their destination!
Looking Back
The Van Steekelenburg family has their roots in the very first stages of what is now called Westland's Glass City in The Netherlands. Neil and Mike's great-grandfather, Cornelis Van Steekelenburg (born in 1879), inherited the family farm on the edge of The Hague, in a town called Wateringen. He grew anything from potatoes, to cabbage, to field vegetables.
Two generations later in the 1970's, when the Dutch economy strengthened, the family business shifted to floral products. This started with cut-mums and carnations, and in the late 1980's shifted again to bedding plants and poinsettias. At this time Neil and Mike began working and learning the tricks of the trade. Neil (also short for Cornelis) took over the business in 1990. 14 years later, Mike and Neil joined forces to start a new venture together in Niagara – Canada. They established CosMic Plants (named after Cornelis and Michael) in the summer of 2004, right after they emigrated. Growing is in our blood, already for over 125 years!

Looking Forward
Did you know that it takes about 1.5 years to grow a Phalaenopsis Orchid to a mature flowering plant? It is in the nature of our business to plan for the future! As a part of this future planning, CosMic Plants strongly believes in developing and improving sustainable business practices. We minimize our energy consumption using high-tech climate control systems, we make use of biological crop protection techniques, we recycle rain and irrigation water, we focus on marketing our products relatively local to us, and much more. If you are interested in learning more about our sustainable business efforts, hit the button below!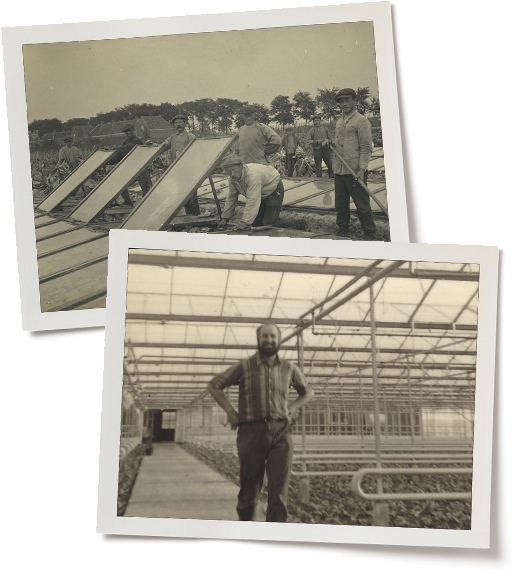 Growing is in
our blood,
already for over
125 years!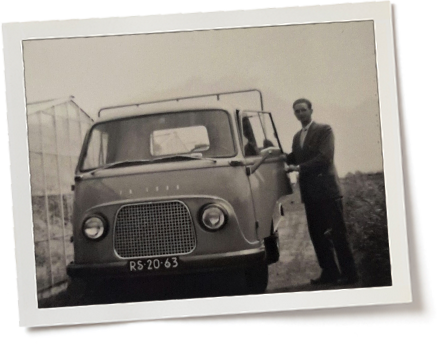 Sustainable Business Practices