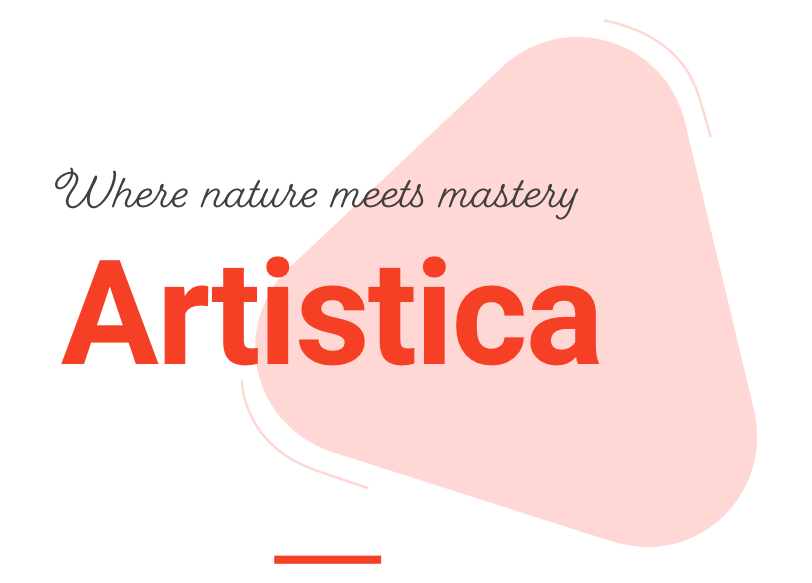 With their hand-crafted shapes and exceptional blooms, Artistica showcases the wonder of nature and the expertise of our growers. Each orchid is trained to grow in a unique shape, including Hurricanes, Cascades, Infinity Circles and more, and is designed to command attention.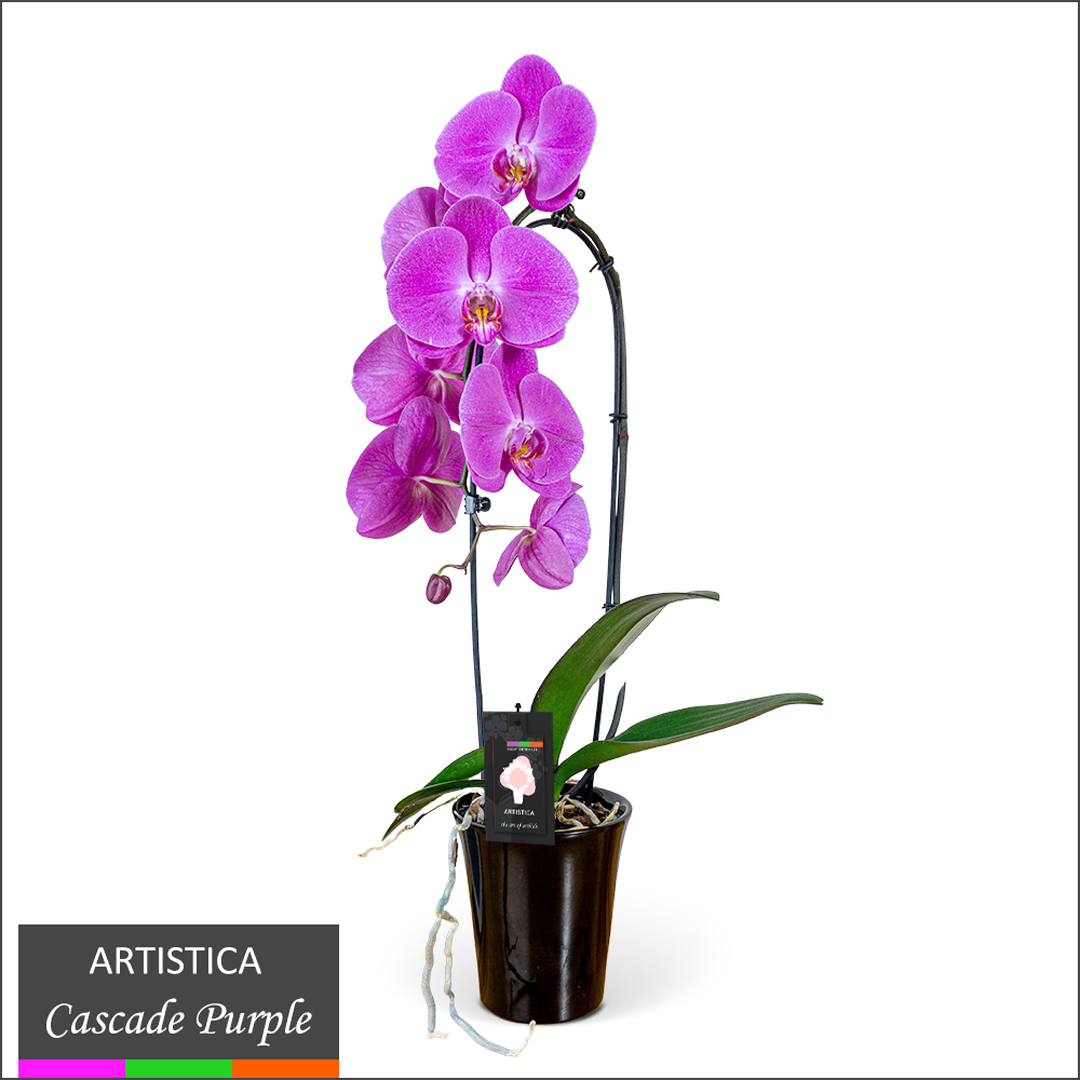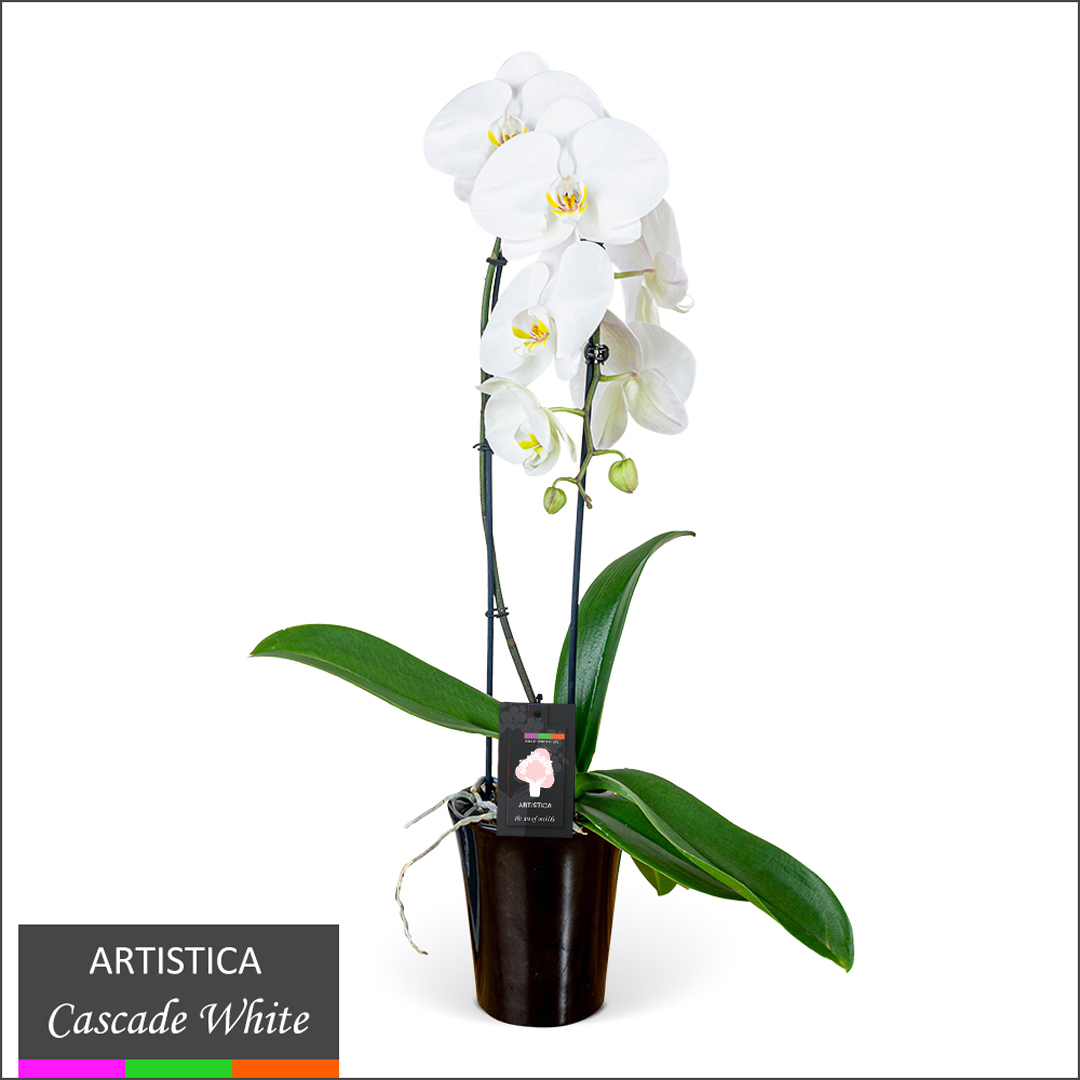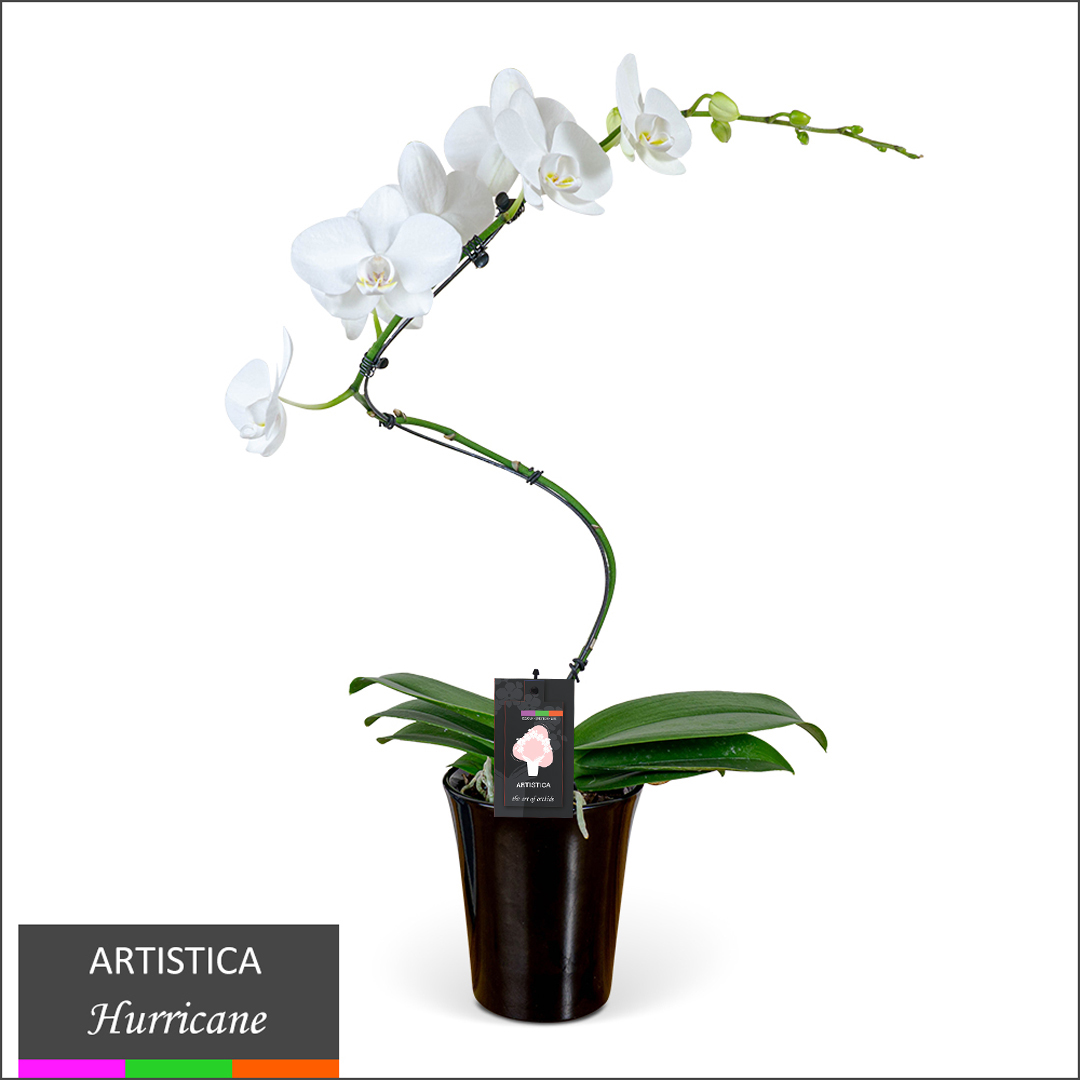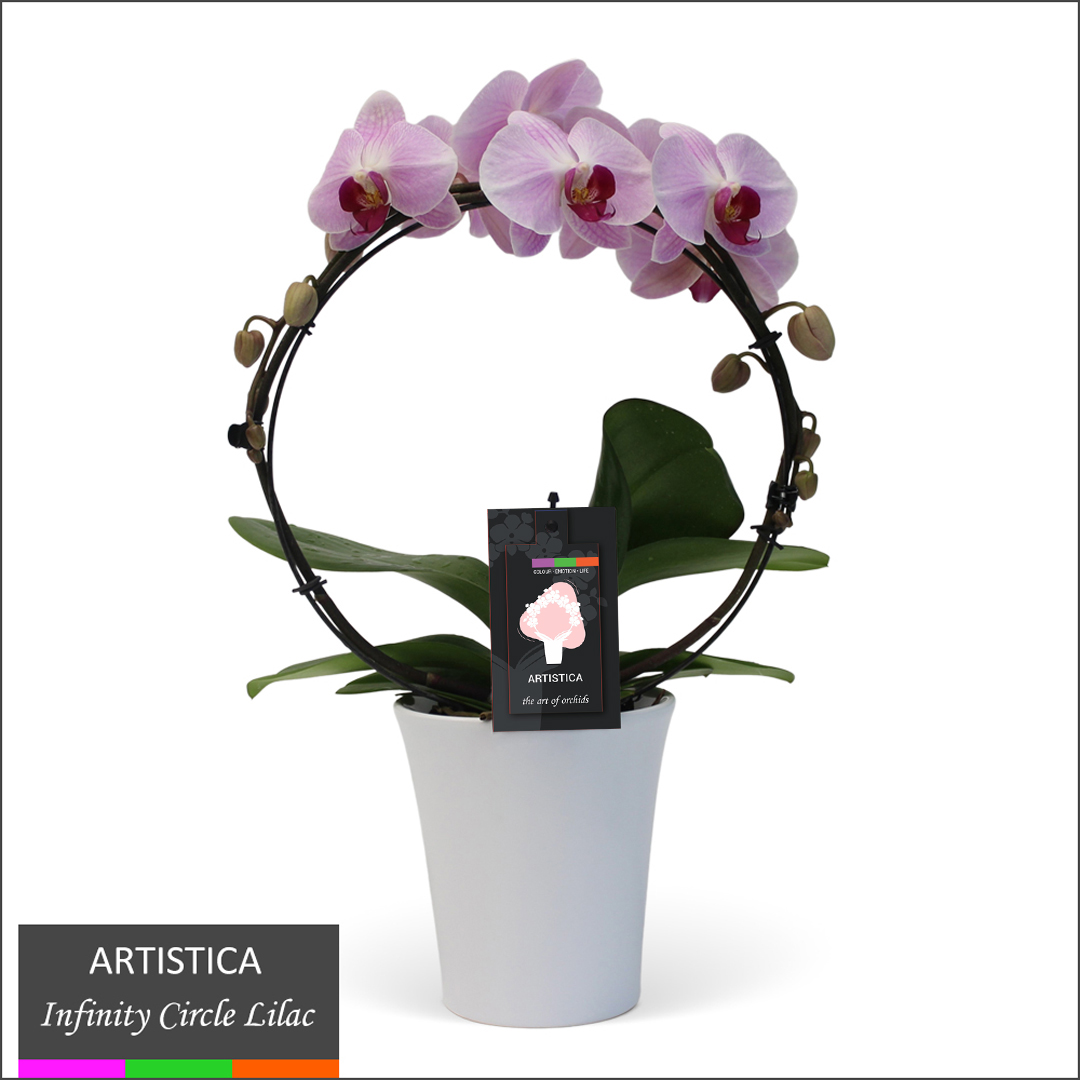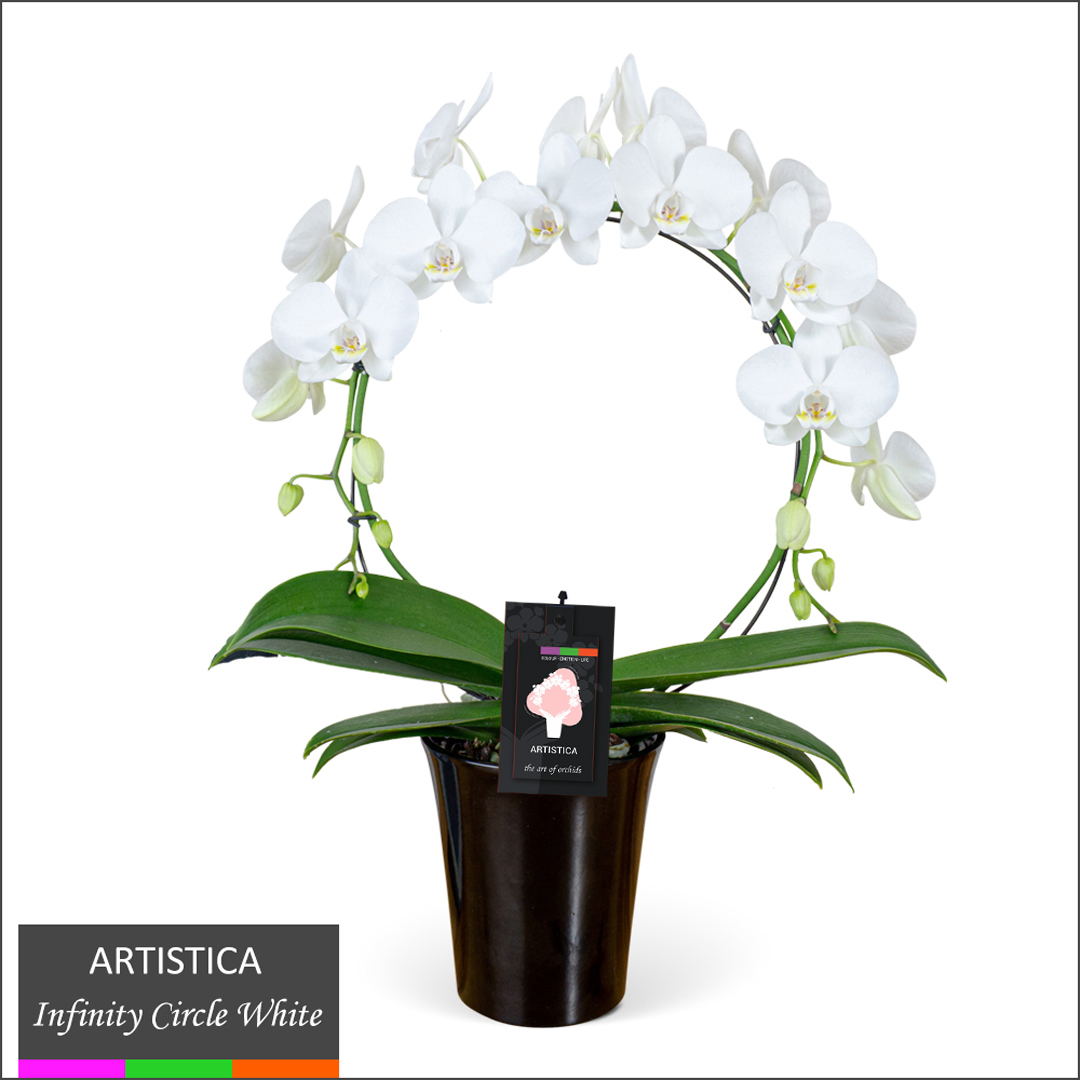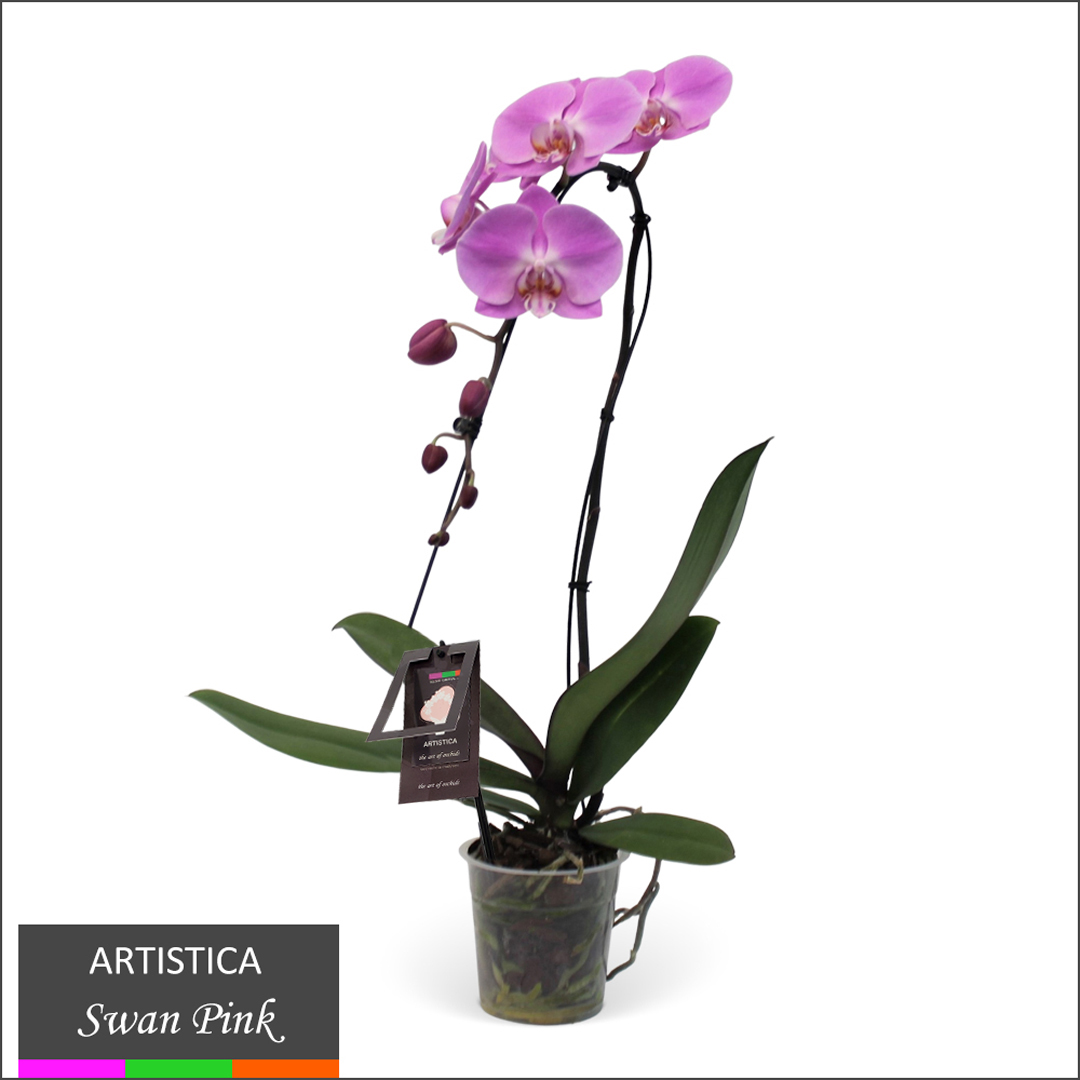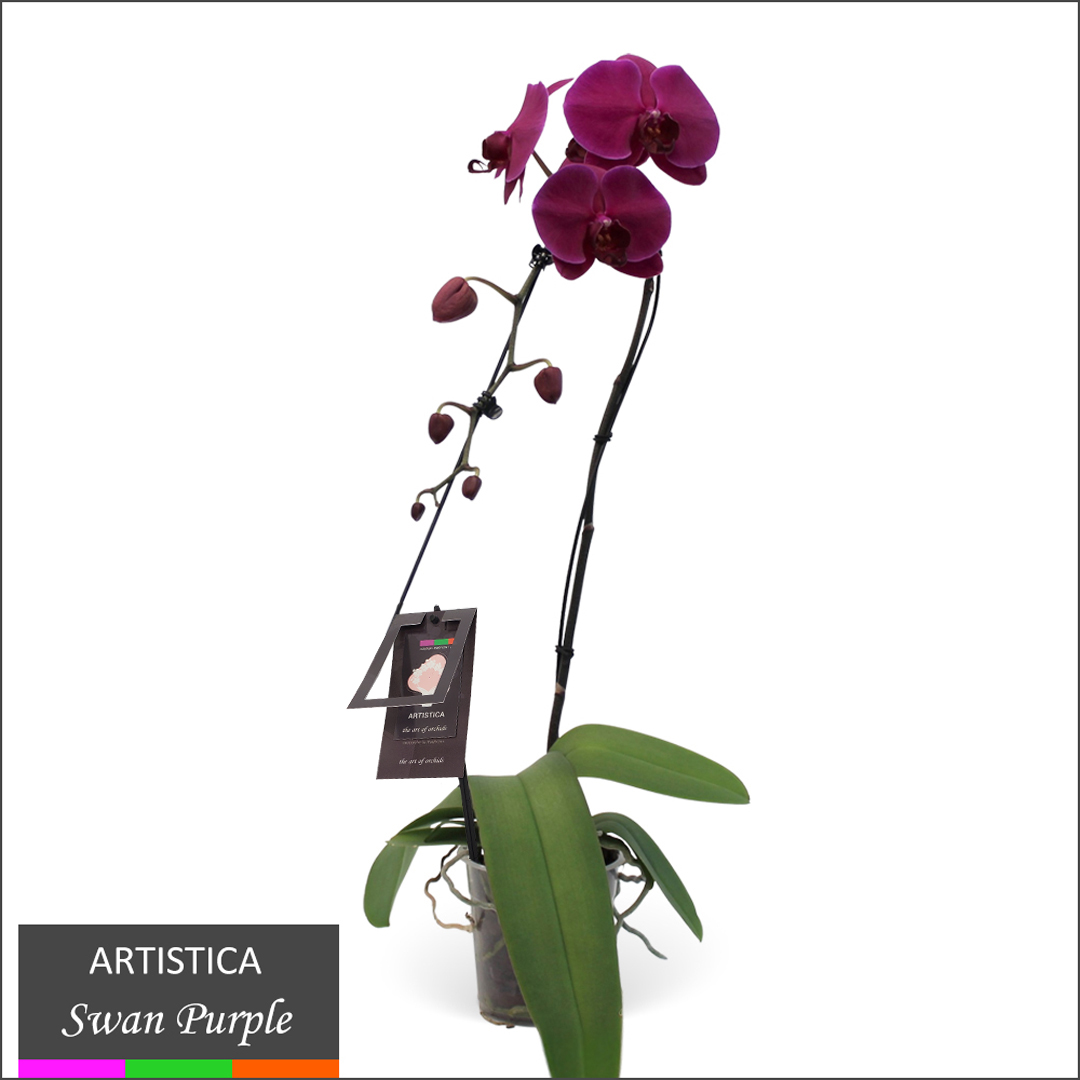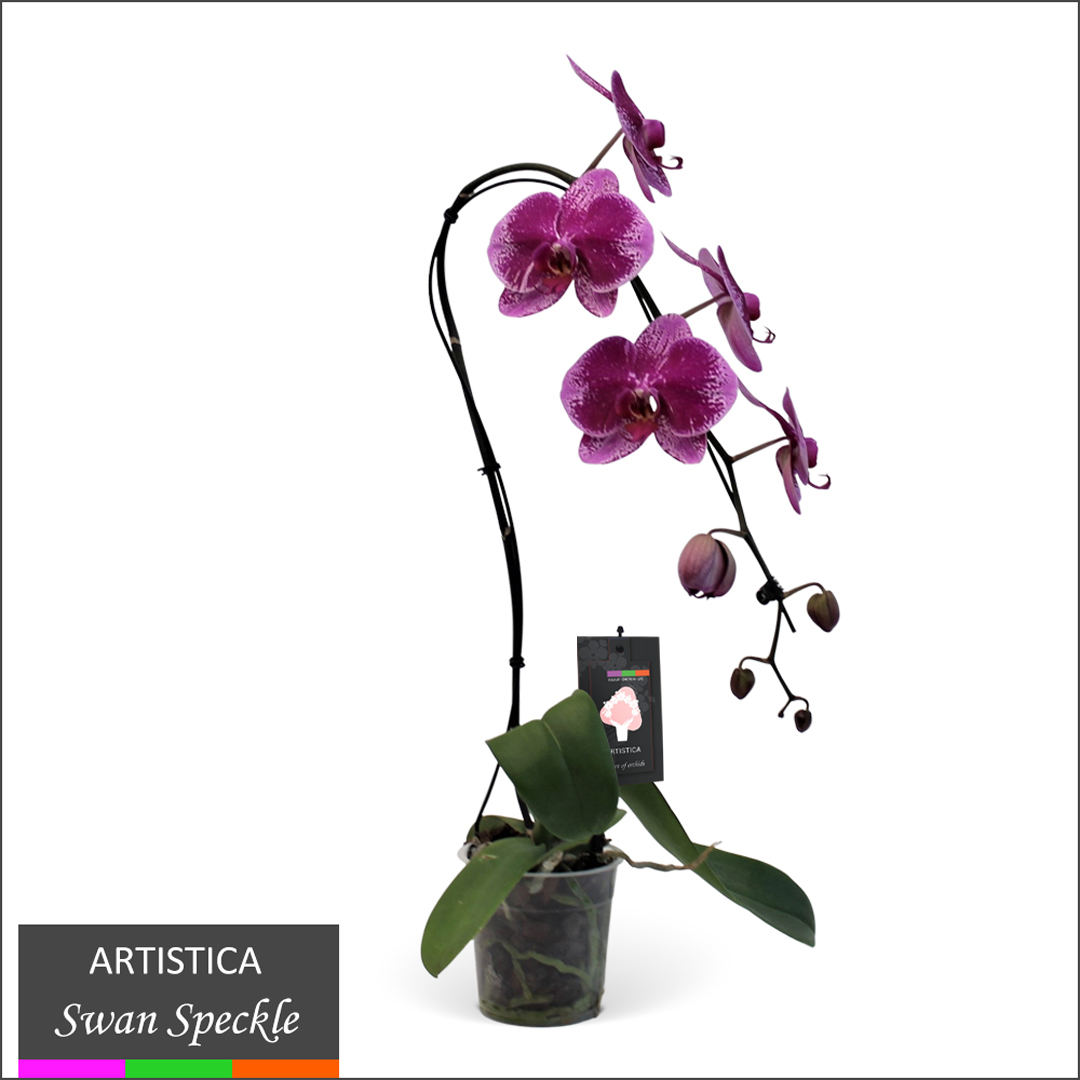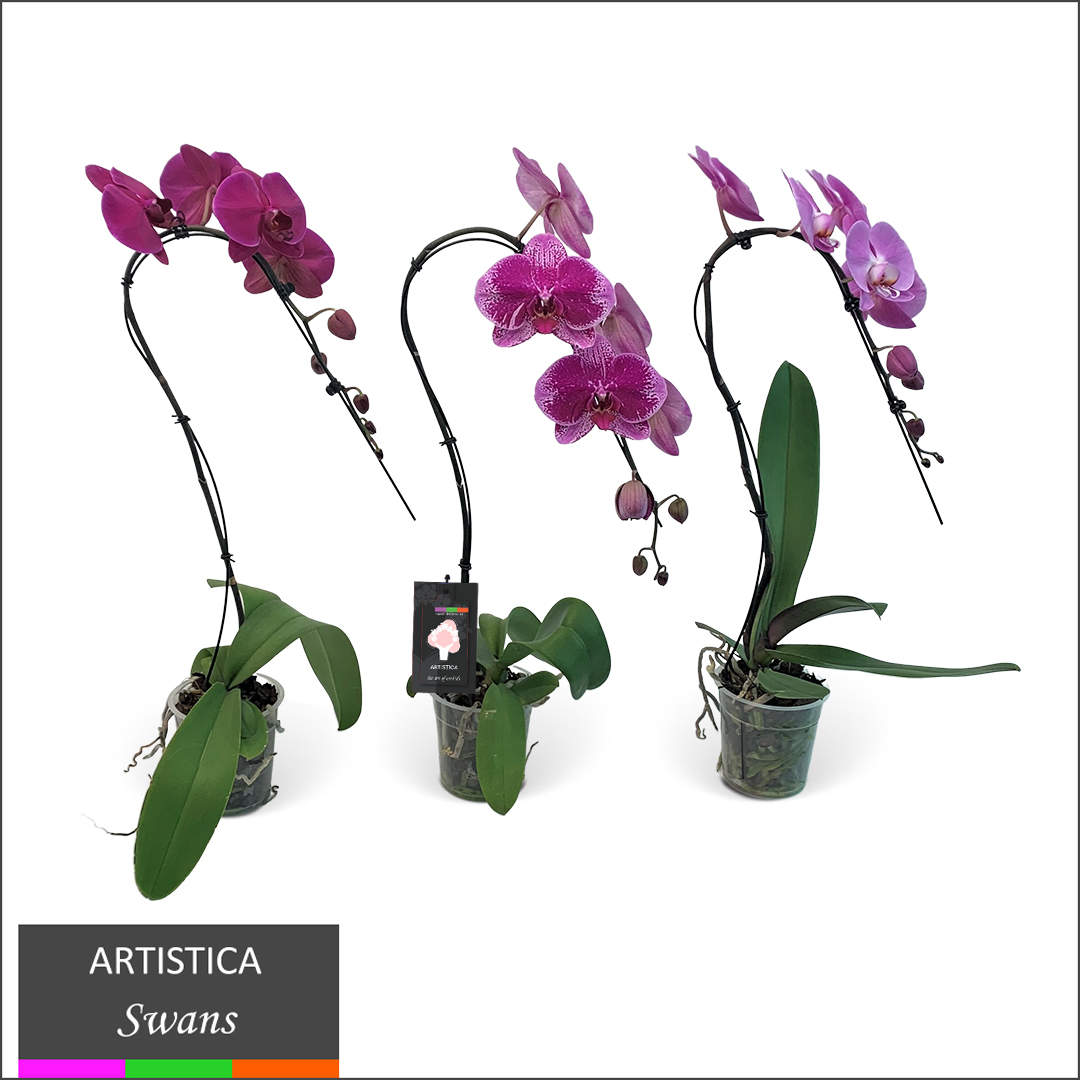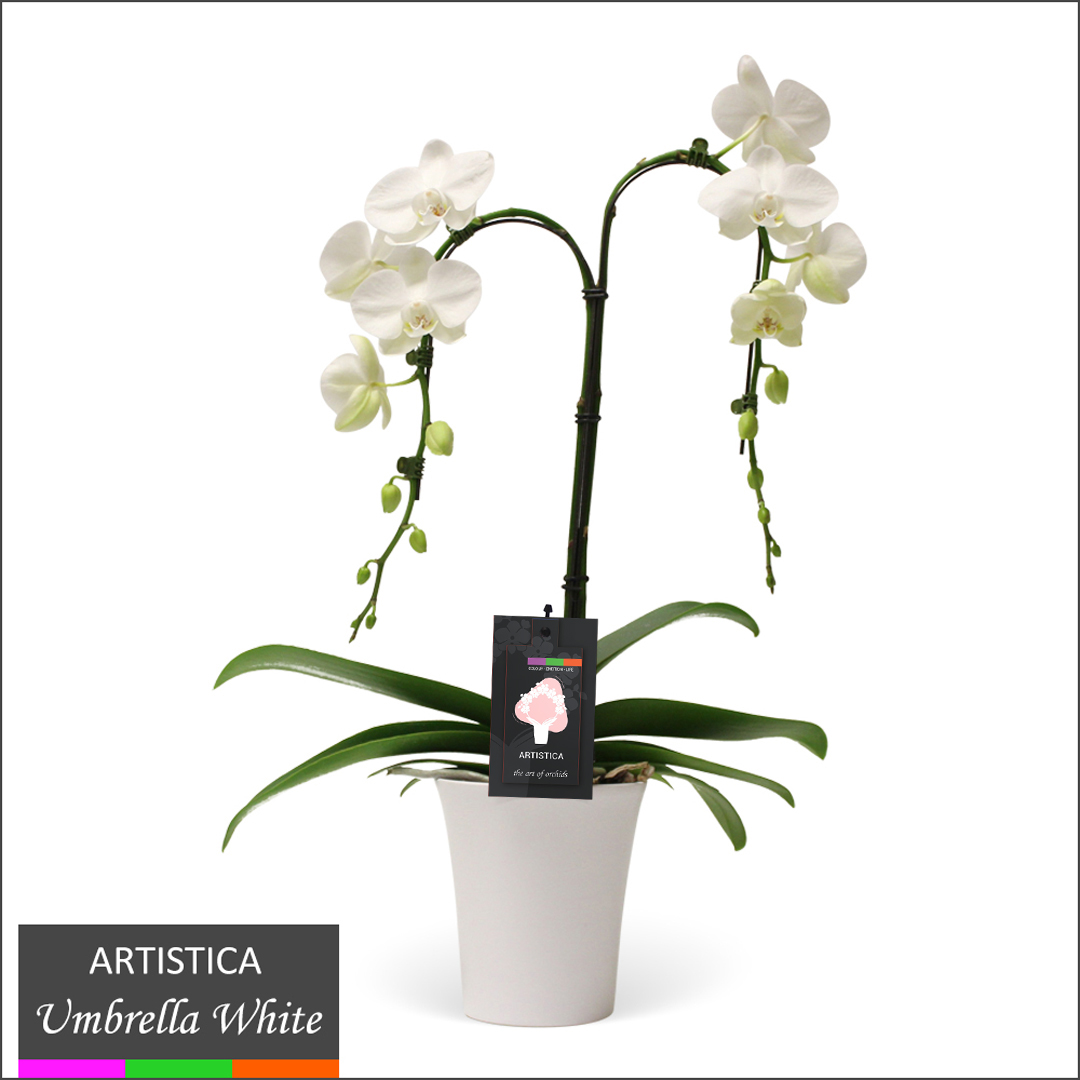 COLOUR
---
Artistica always consists of on-trend whites as well as a rotating selection of pinks, purples and yellows.
EMOTION
---
Chic
Iconic
Creative
& Enticing
LIFE
---
An orchid that is worthy of appreciation, Artistica is ideal for foyers or centerpieces or placed on a pedestal!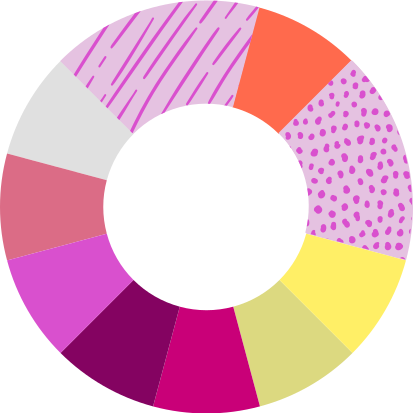 Available orchid colours are subject to change
based on the season, production schedule and of
course, species. These variations represent the rare
and mysterious beauty of our orchids.
Size Reference: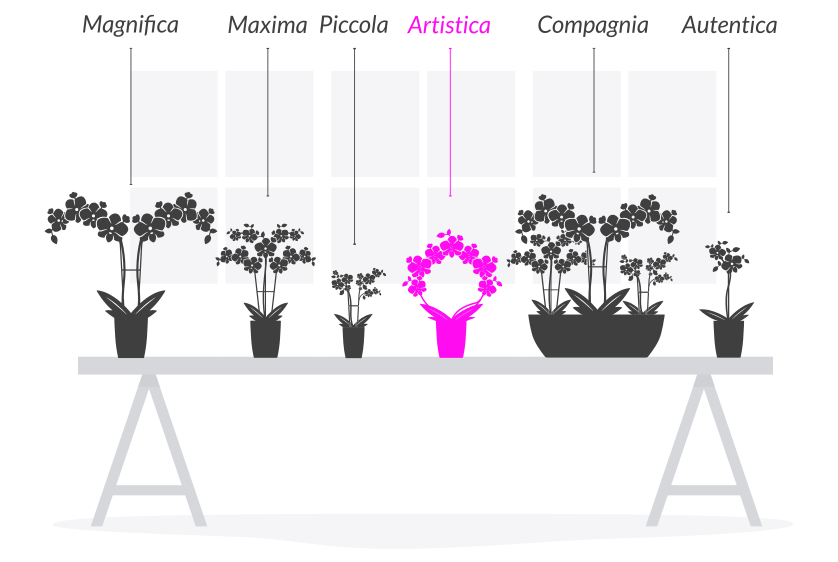 Number of Blooms:
Hand shaped 1–spiked: 8+ blooms

Hand shaped 2–spiked: 15+ blooms
Variations:

Hand shaped orchids are available in 3" (8cm) and 5" (12cm) pot sizes.
Hurricane: crafted in a spiral shape· Cyclone: designed in a circular shape

Fountain: grown to mimic the decorative flow of water

Cascade: the blooms are cultivated to sit on top of one another

Swan: crafted in the shape of a swan's neck
Artistica orchids are available in many sophisticated styles and sizes. These hand-crafted shapes produce many attractive looks.
Bloom Size :
3½"+ (8cm+) bloom diameter
Most Artistica's - hand shaped orchids -are a Magnifica selection with 3½" (8cm+) bloom diameter
Plant Height :