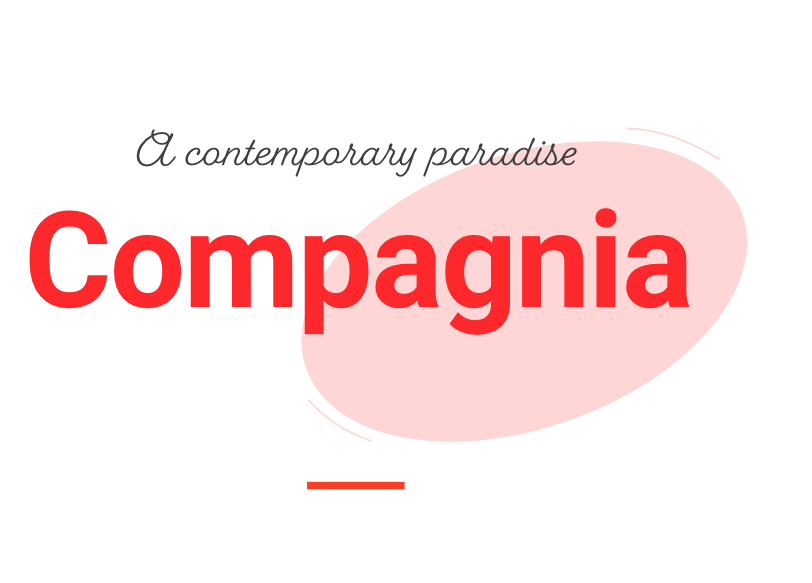 These luscious arrangements feature a variety of premium orchids that grow together to form distinguished and beautiful ecospheres. Each planter features an elaborate display of hand-selected orchids in a beautiful ceramic bowl.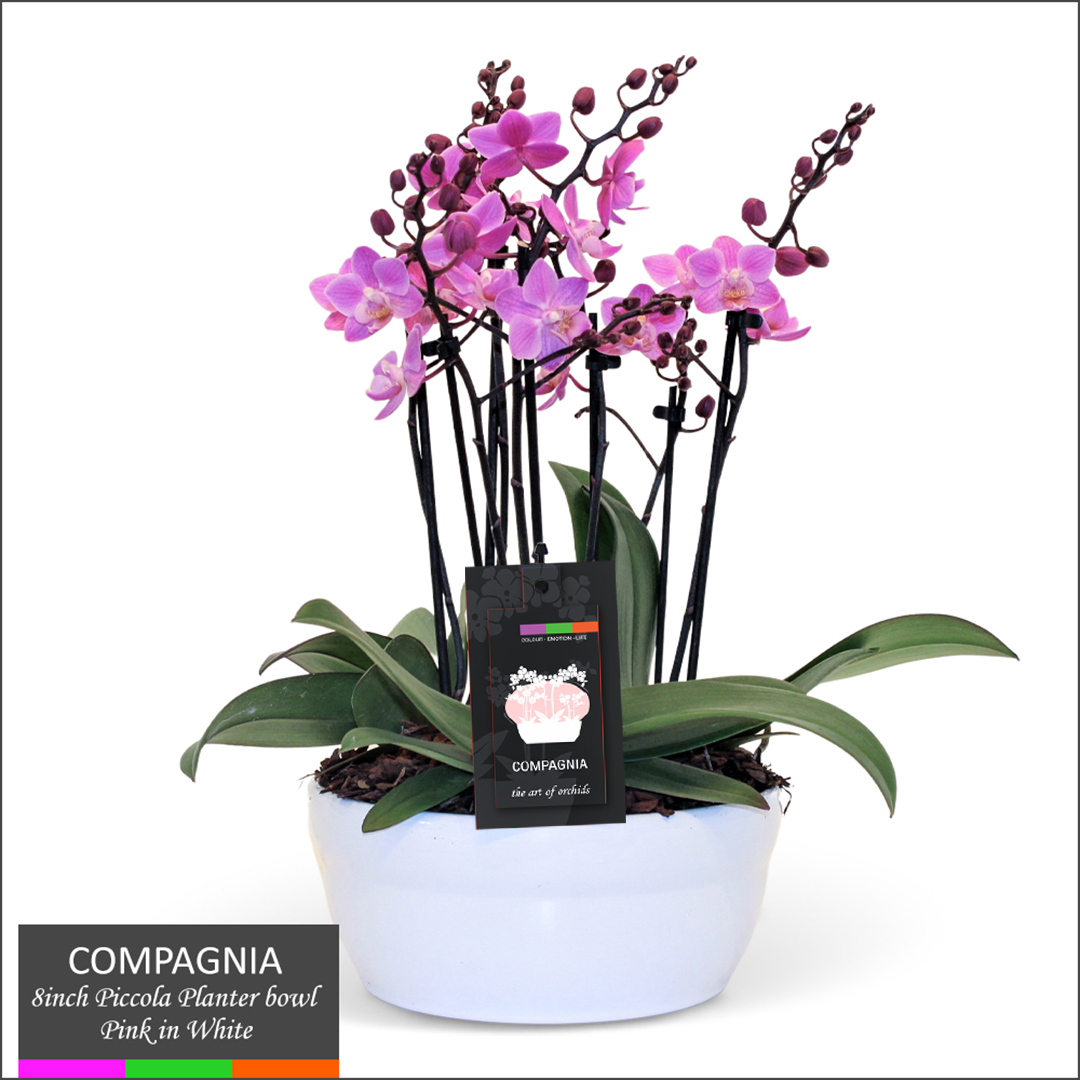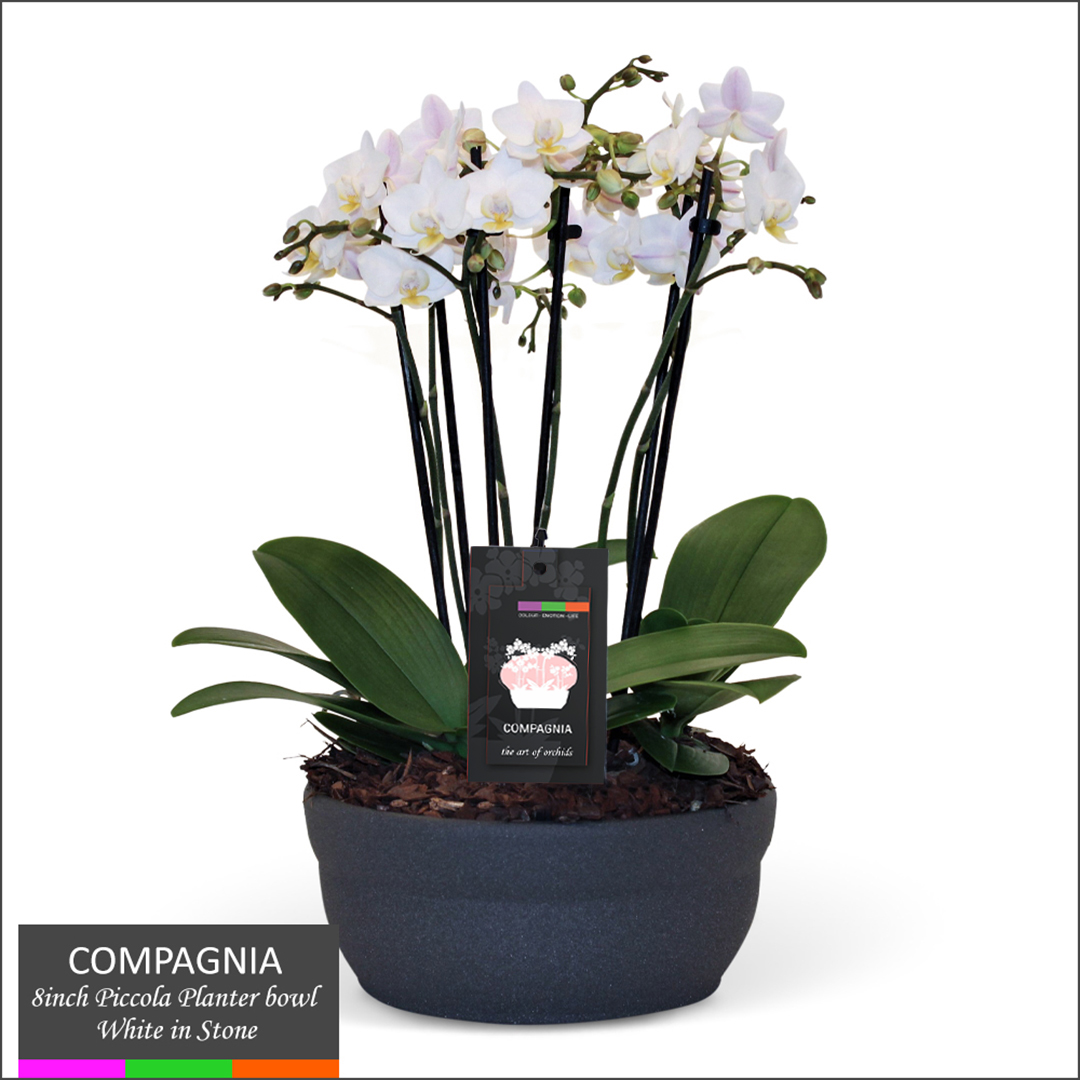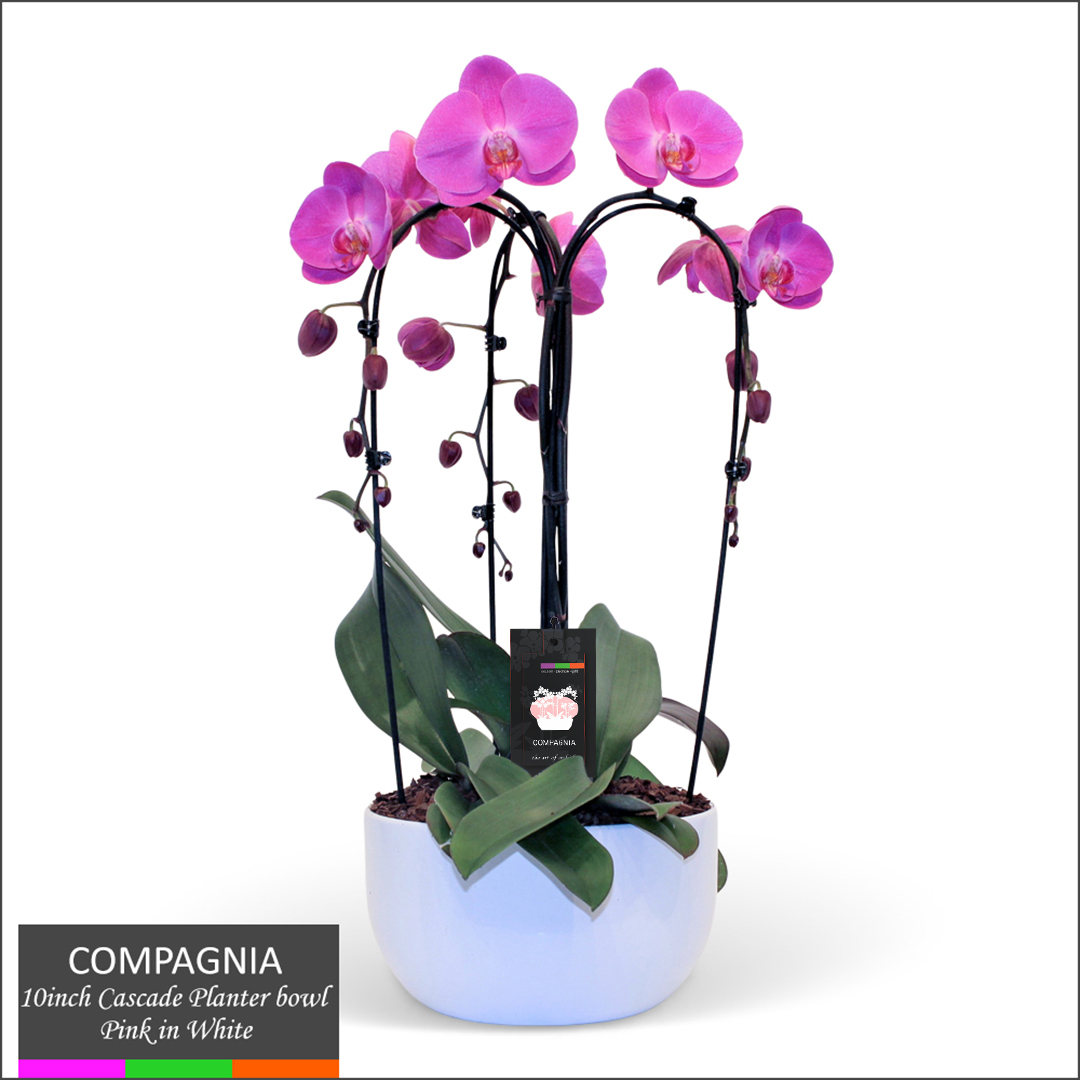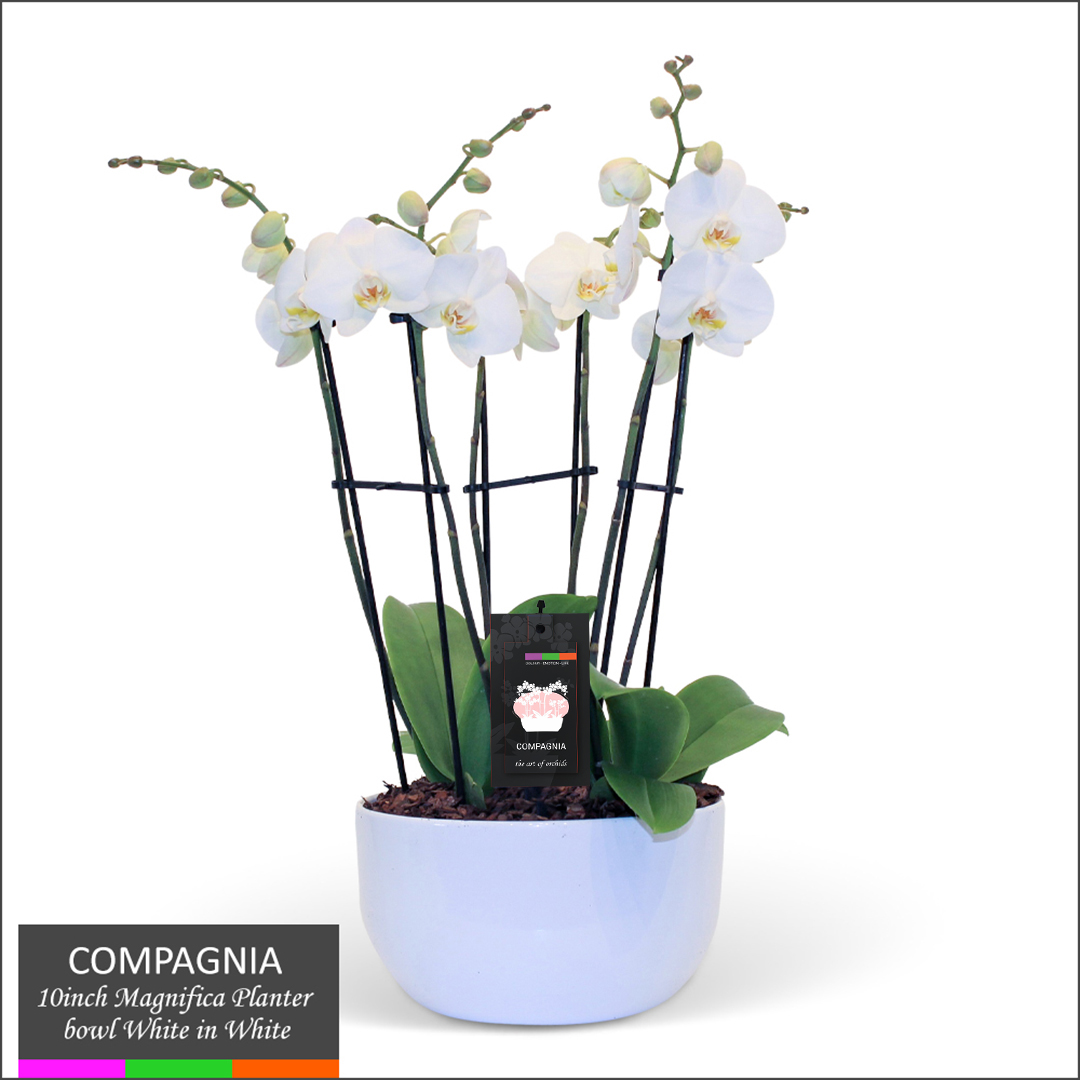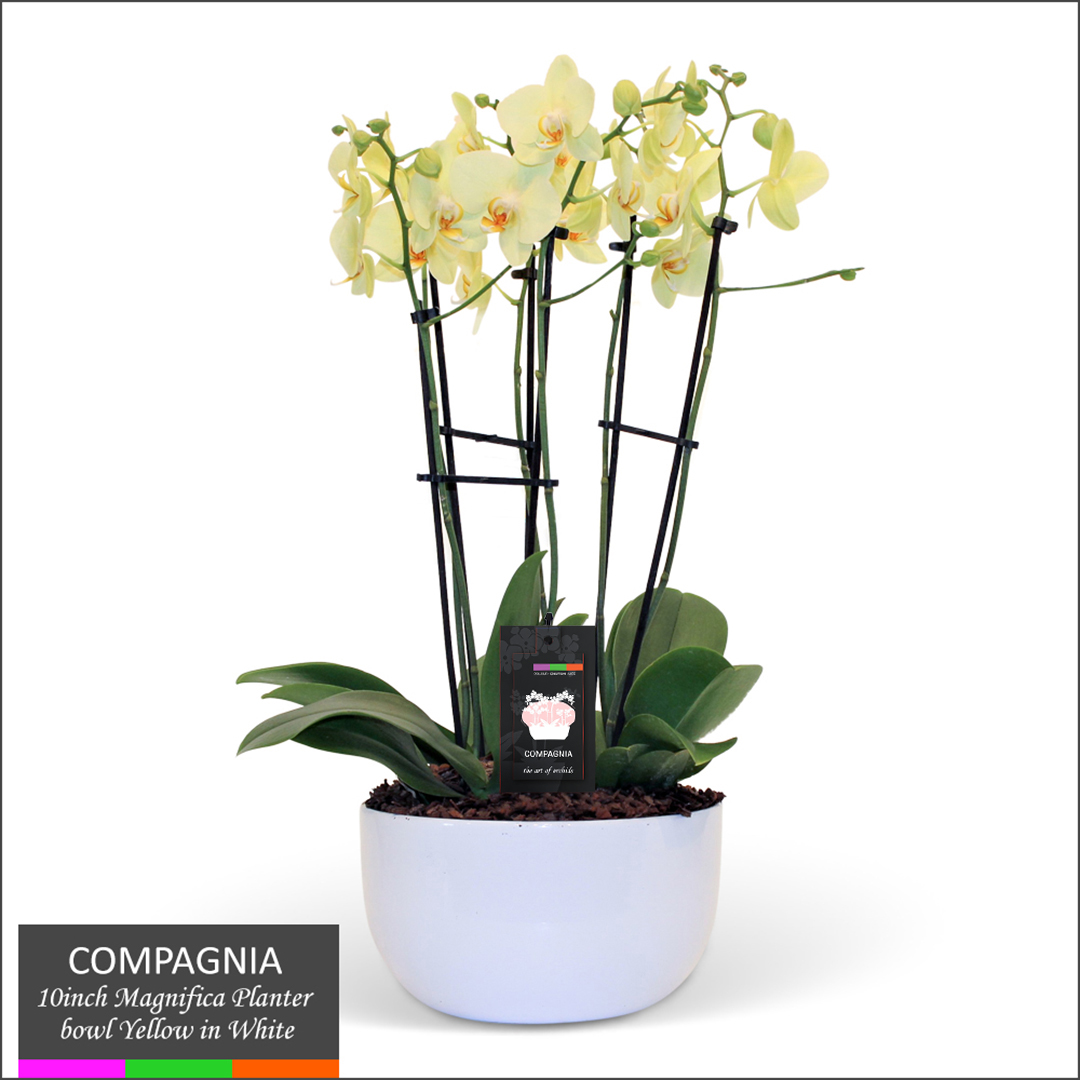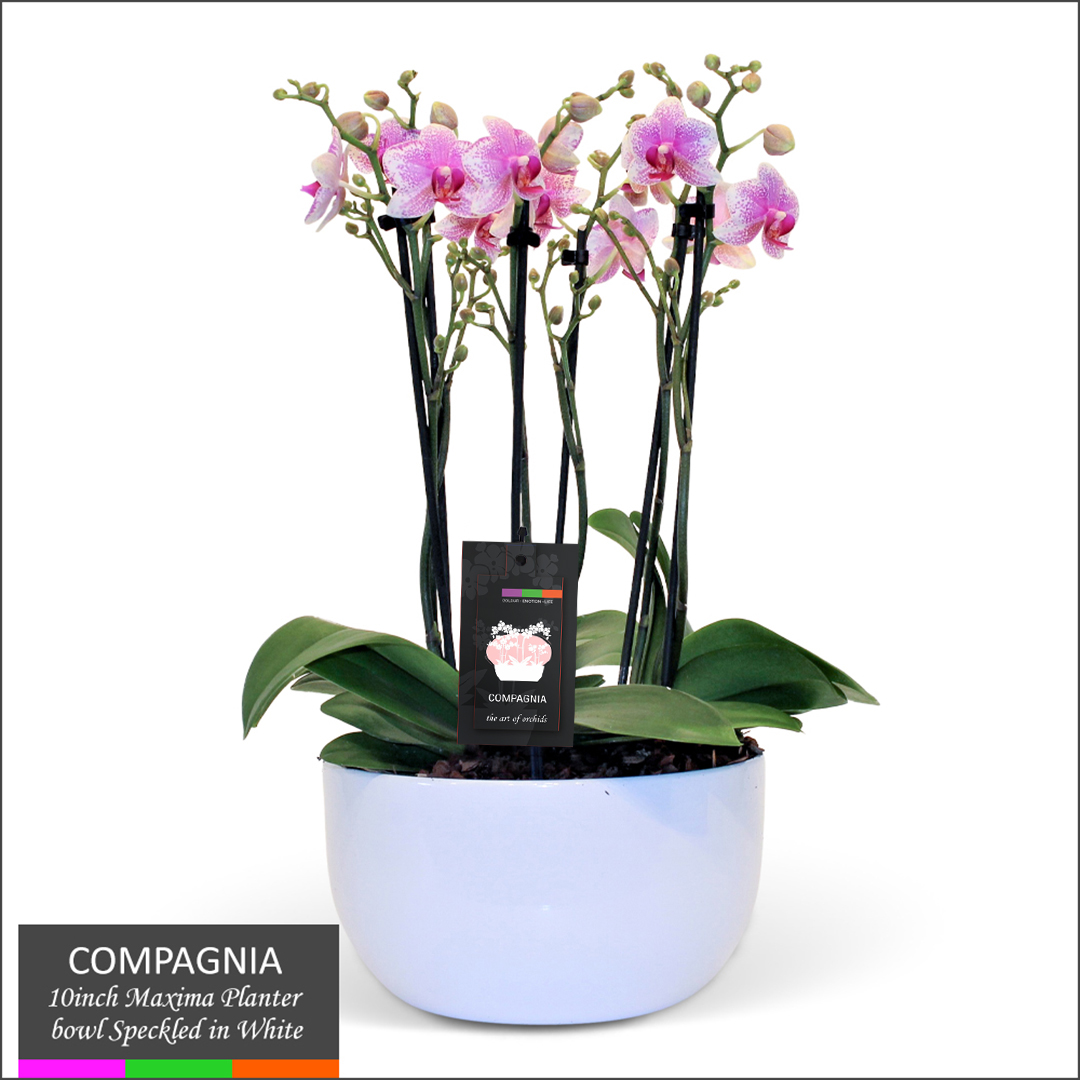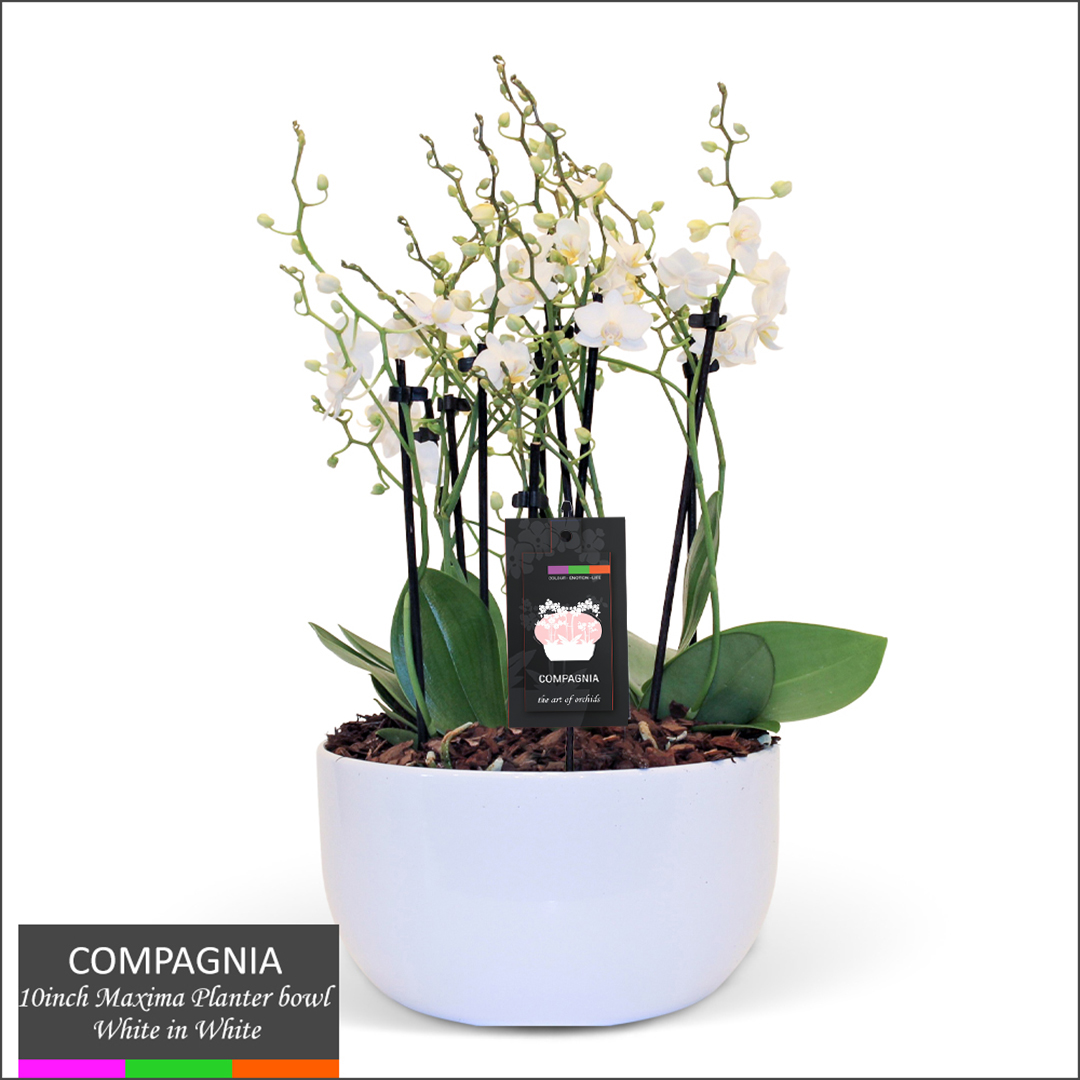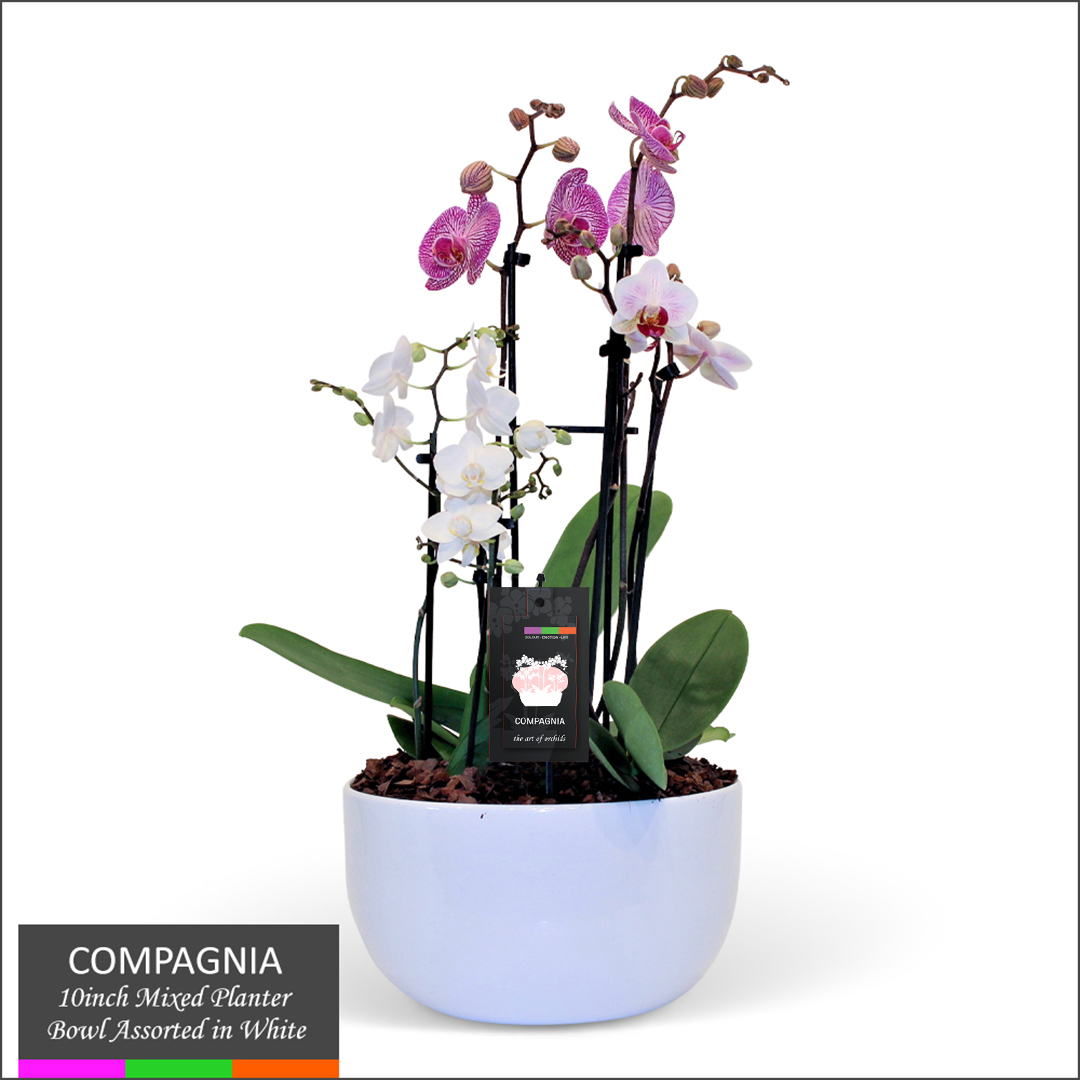 COLOUR
---
Compagnia is available in stunning whites, or with multiple variations in one planter bowl – the combinations are endless!
EMOTION
---
Prosperous
Luxurious
Generous
& Mythical
LIFE
---
Add a sense of Whimsy to entrances,
boardrooms, reception desks and
large windows with Compagnia's
impressive displays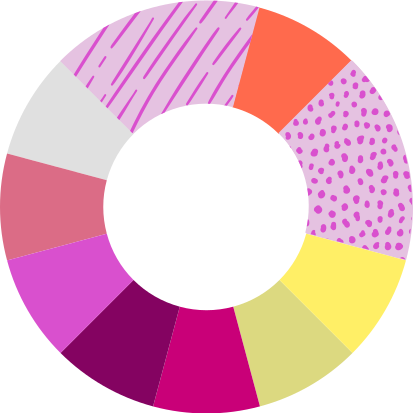 Available orchid colours are subject to change
based on the season, production schedule and of
course, species. These variations represent the rare
and mysterious beauty of our orchids.
Size Reference: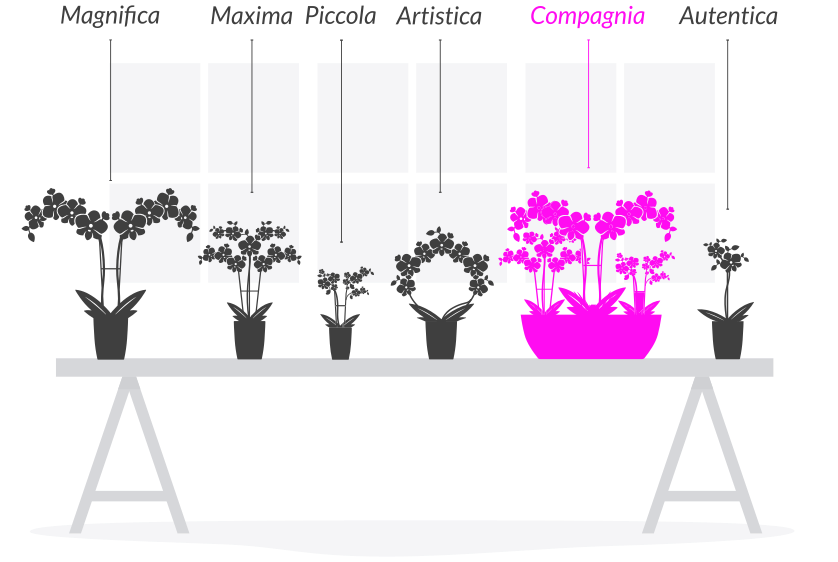 Compagnia planters come in a variety of planter bowls: in 6", 8" or 10" diameter
Variations:
These planter bowls use Orchids from our various categories to create unique landscapes that are reminiscent of
some earth's most breath taking destinations