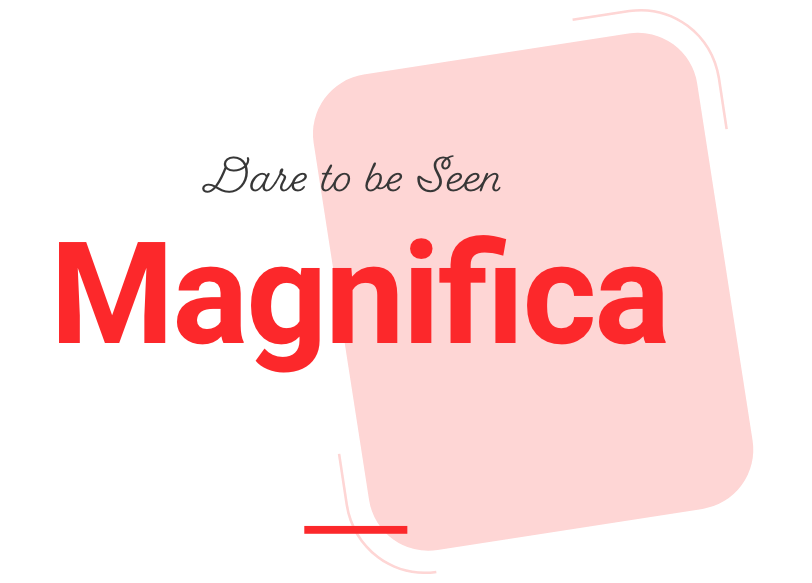 This orchid's impressive height and lavish blooms command an audience. With it's proud petals and radiant colours, Magnifica exudes a blend of stature and sophistication that will transform your entrance, staircase or side table into a luxurious retreat.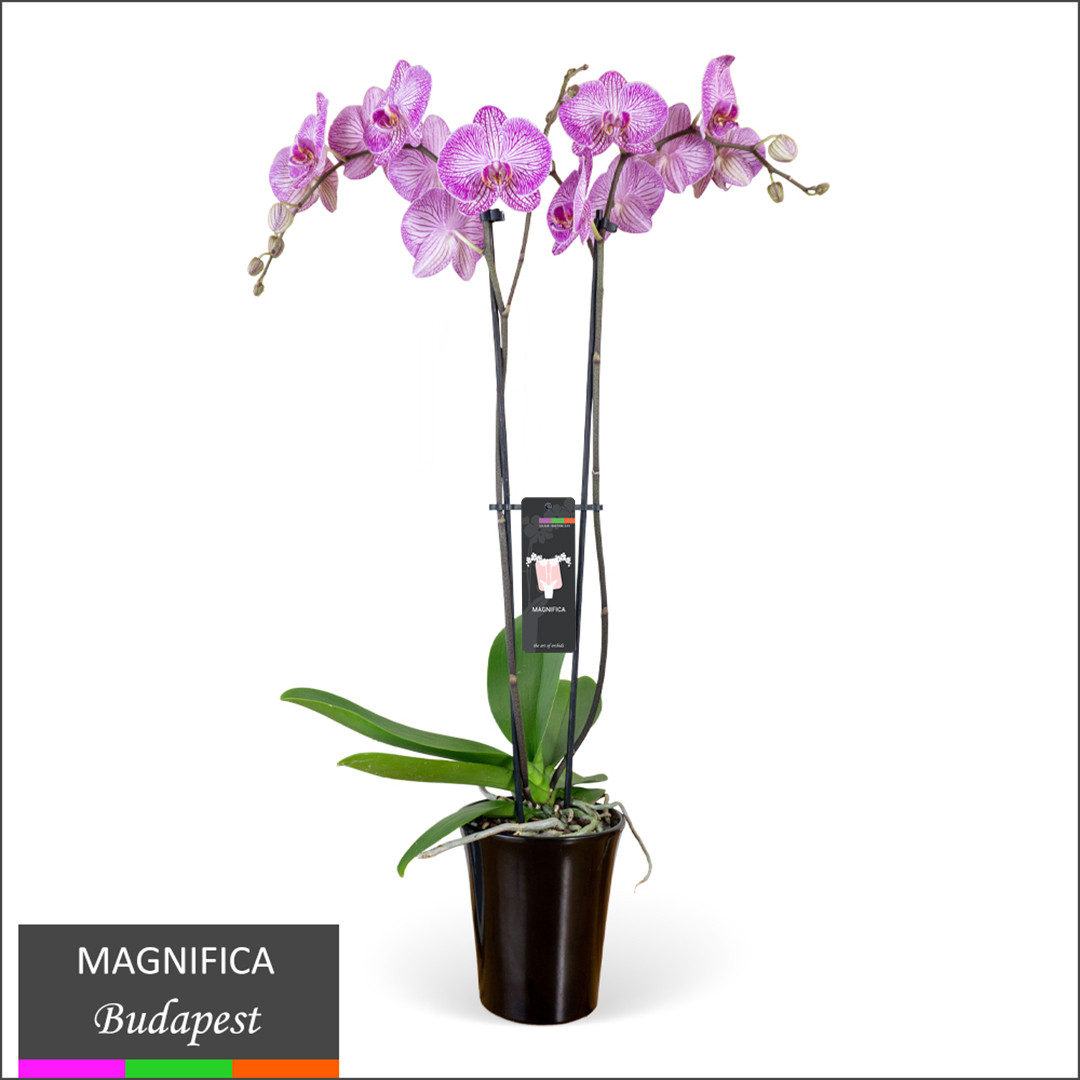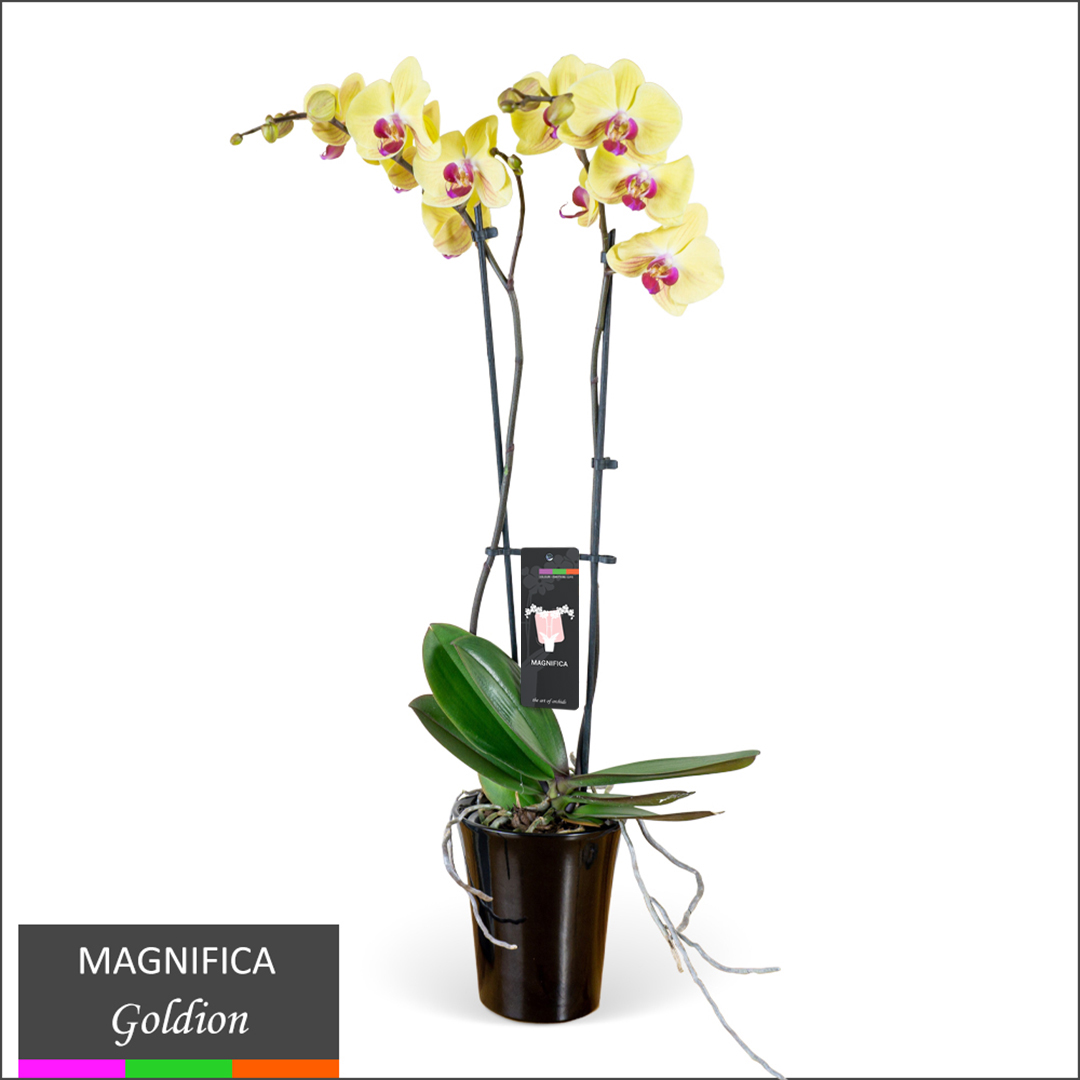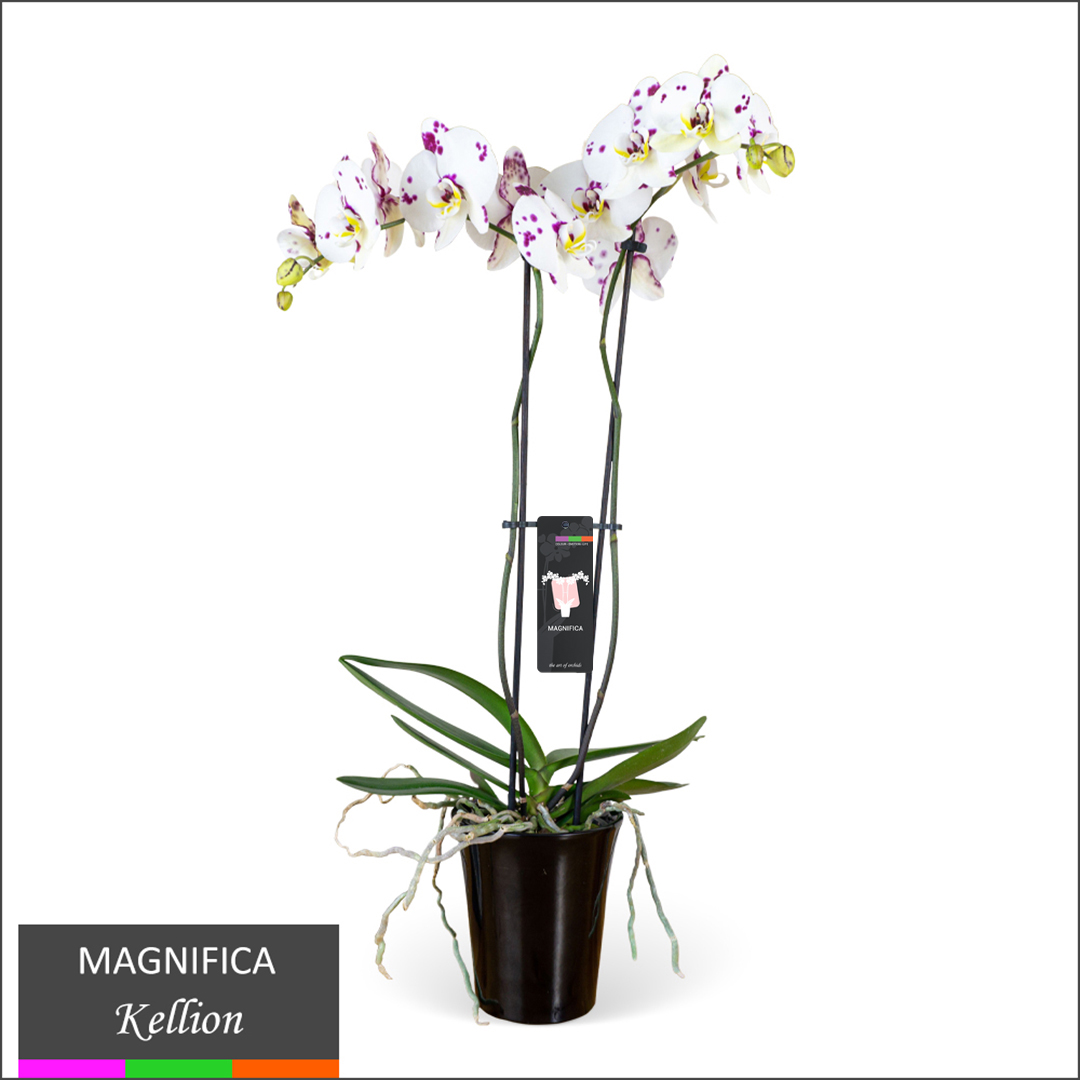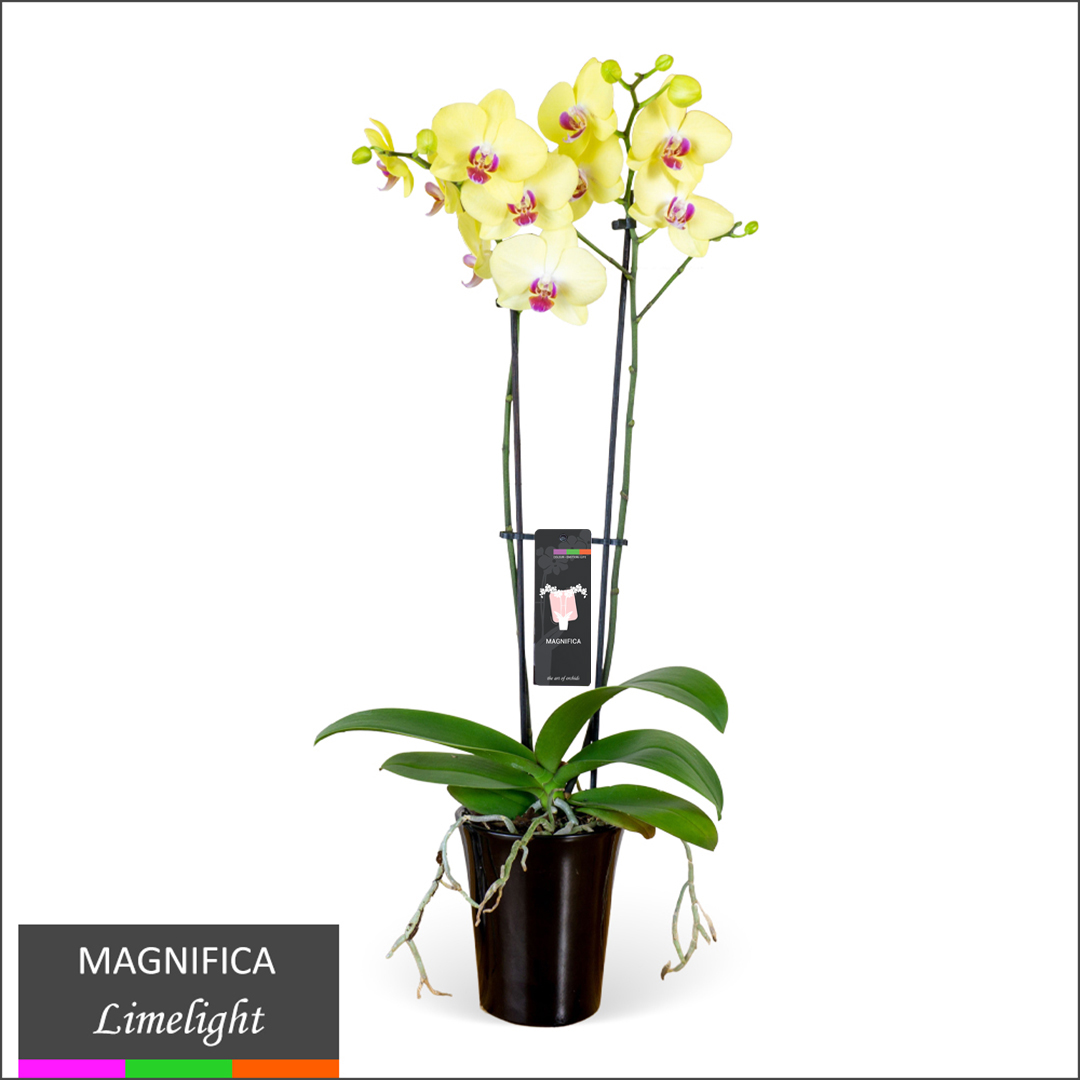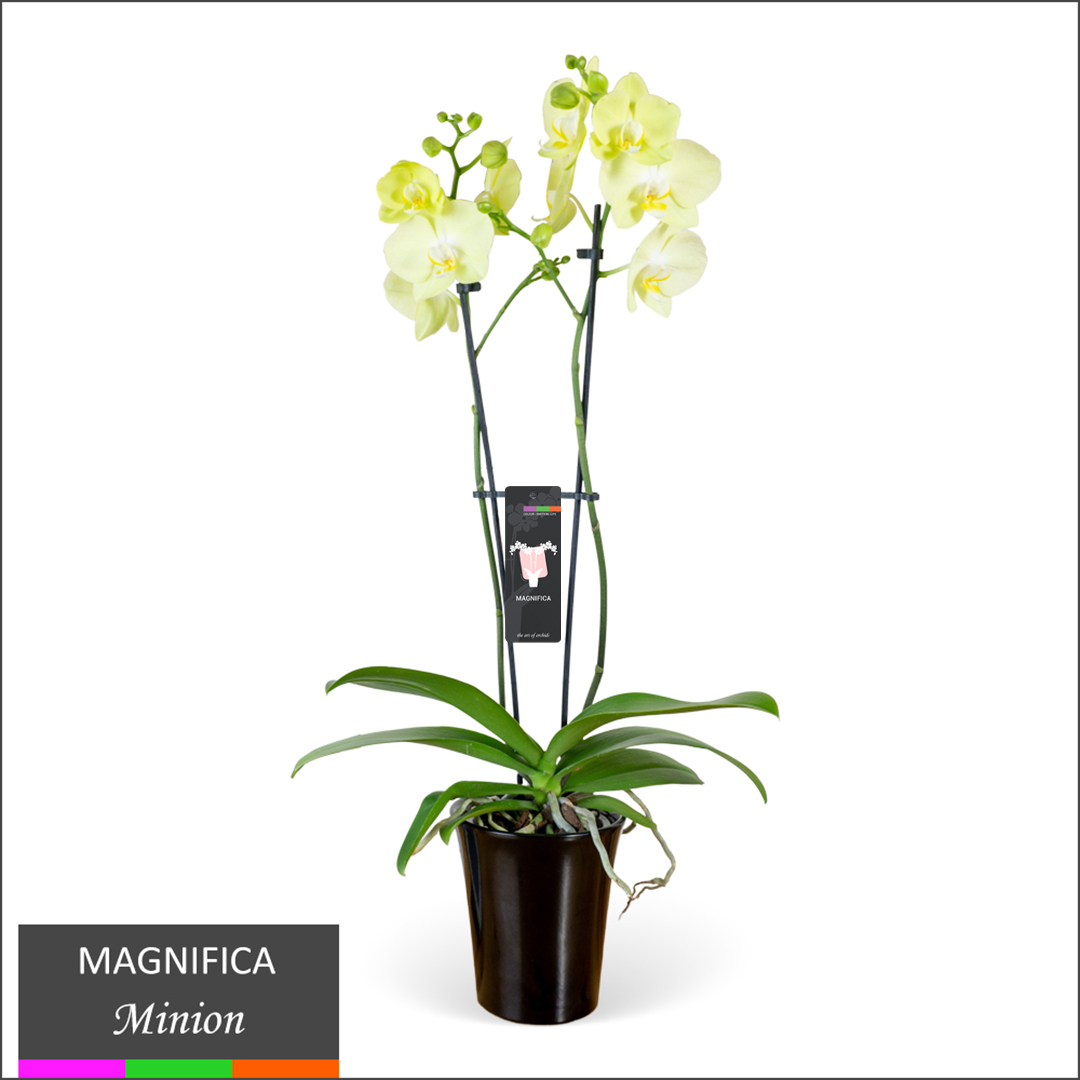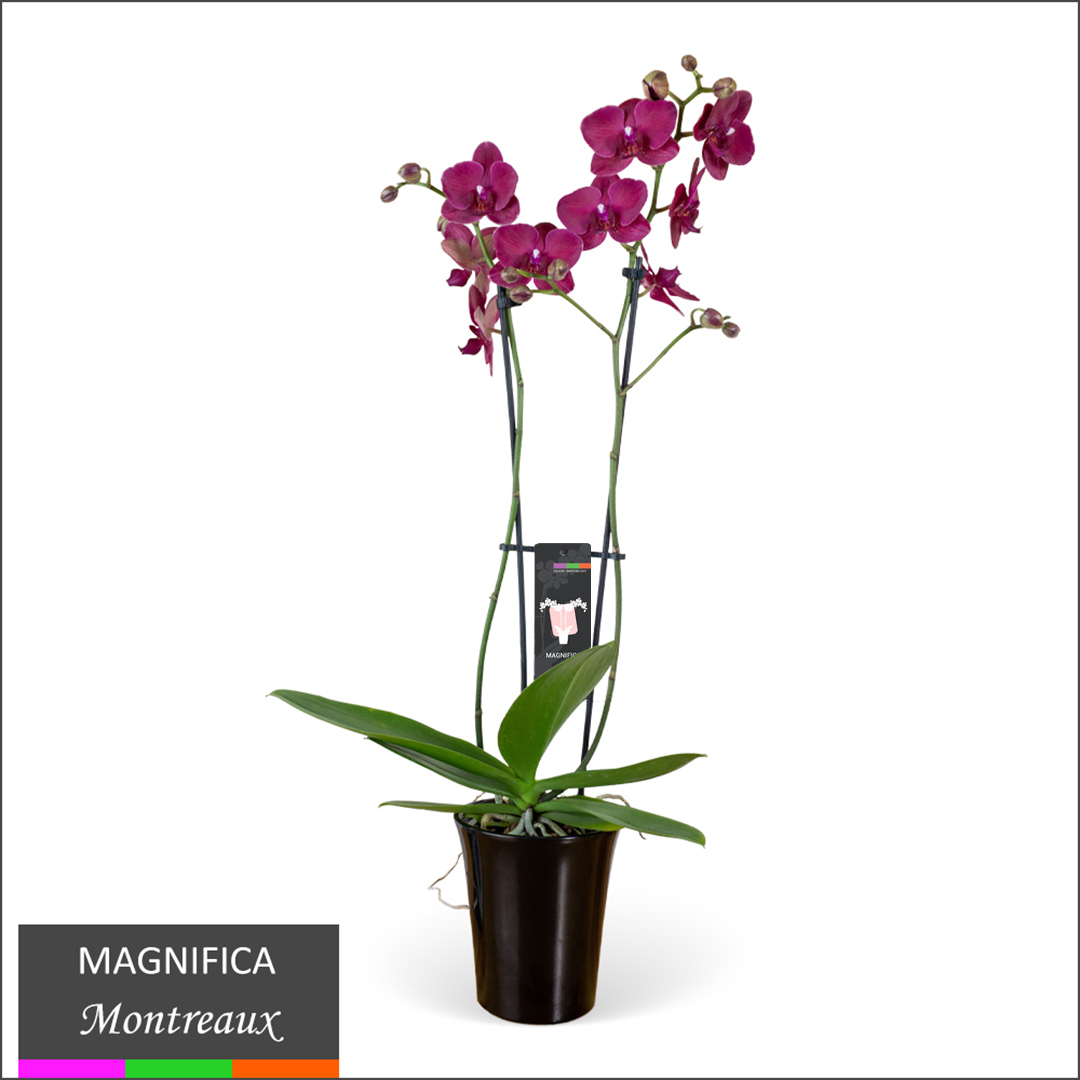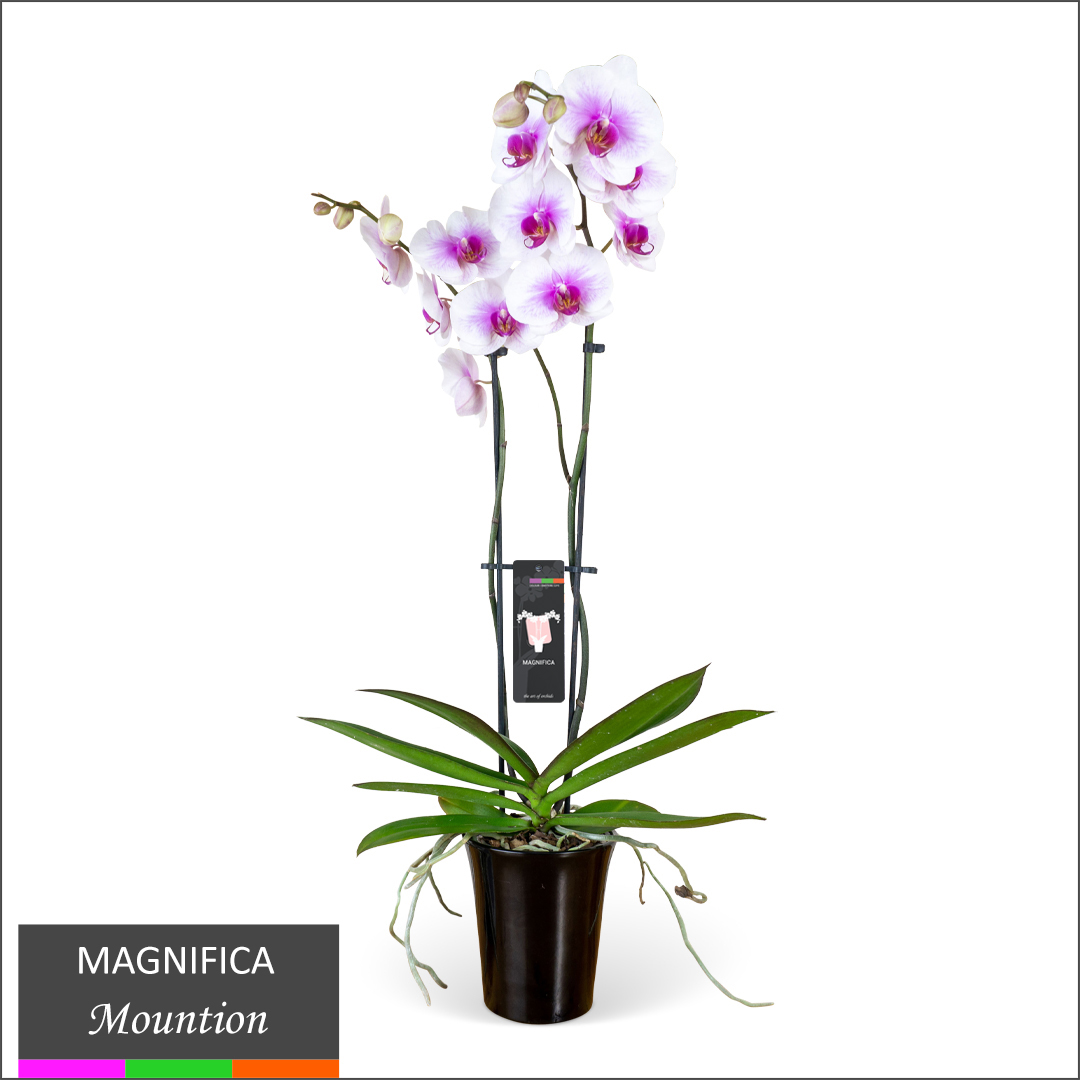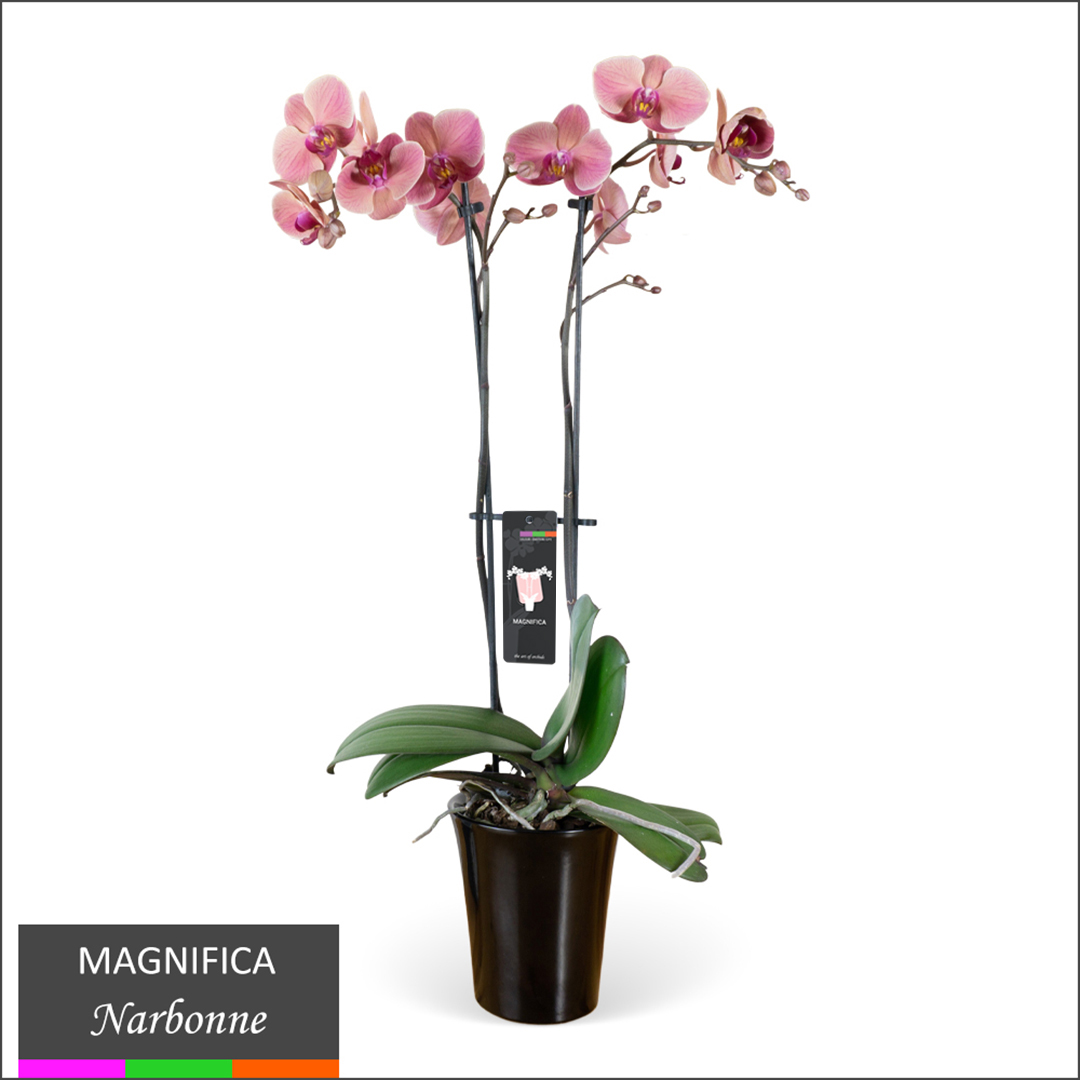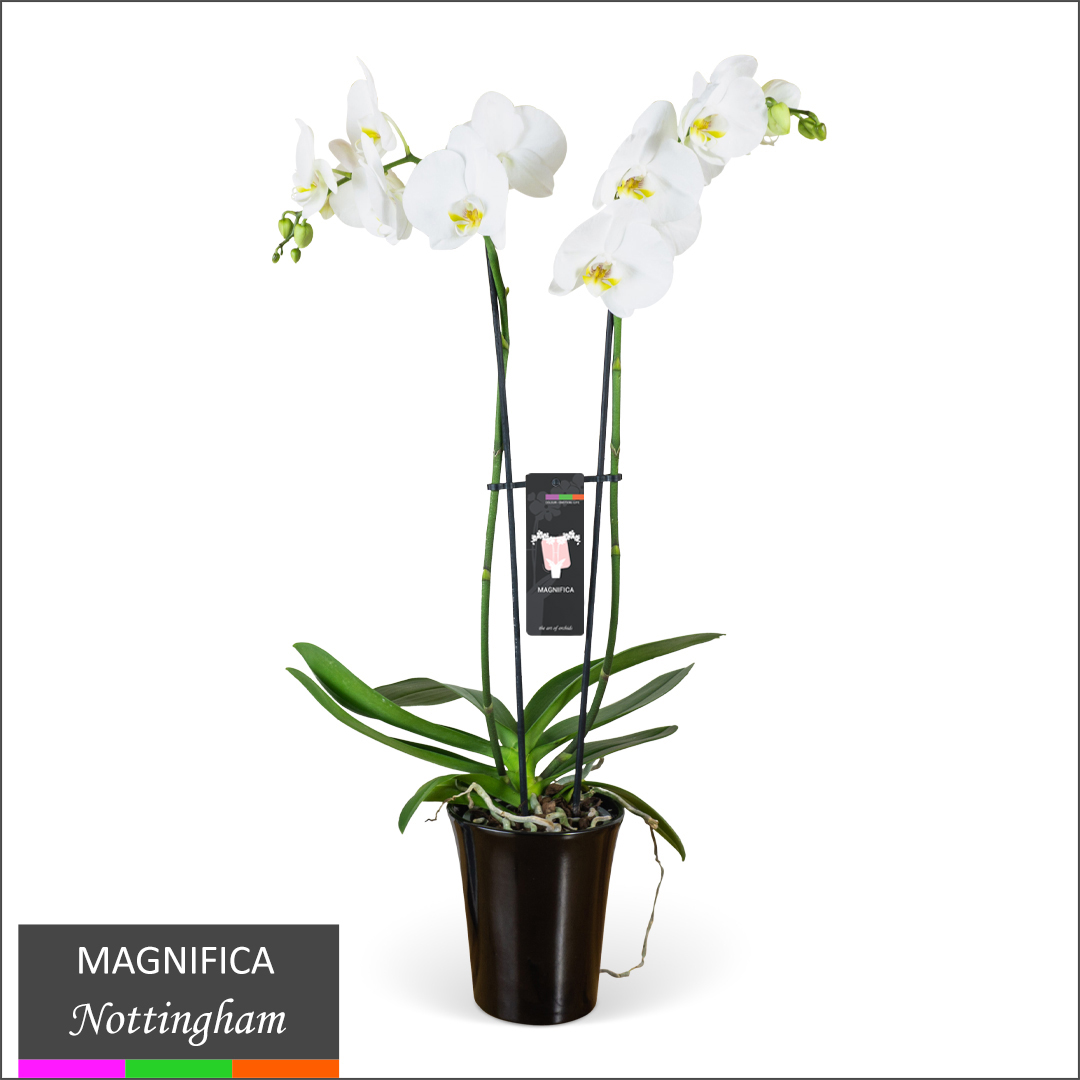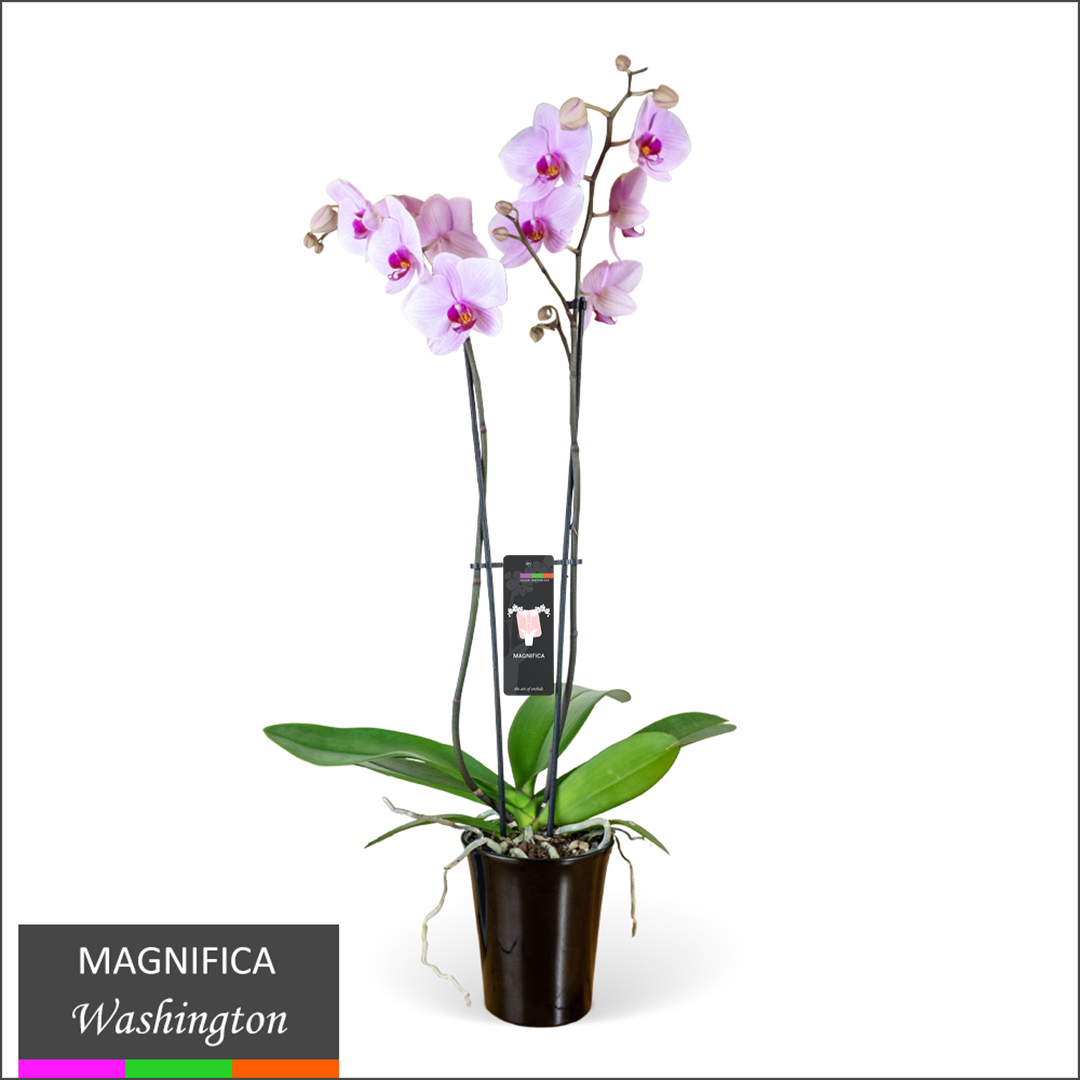 COLOUR
---
Magnifica offers many unique colour variations. Expect to see a high variance all year round, including soft pinks and peach shades, solid purples and the purest whites. Other distinct variations include striped patterns (the petal's veins!) or sporadic speckles.
EMOTION
---
Elegant
Majestic
Bold
& Fearless
LIFE
---
Magnifica is well-suited to stately staircases, lofty side tables and grand entrance ways, and will make the ultimate 'piece de resistance' on any unassuming table or ledge.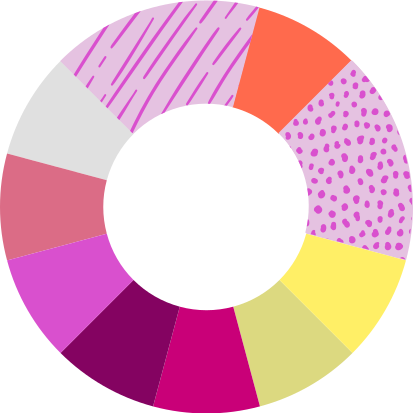 Available orchid colours are subject to change
based on the season, production schedule and of
course, species. These variations represent the rare
and mysterious beauty of our orchids.
Size Reference: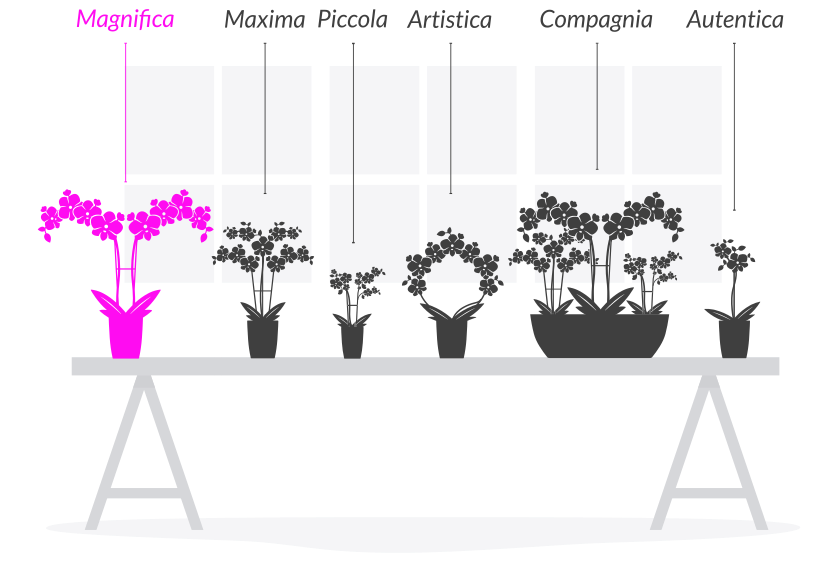 Number of Blooms:
1 Spiked 8+ Blooms per plant

2 Spiked 15+ Blooms per plant

3 + Spiked 23+ Blooms per plant
Bloom Size :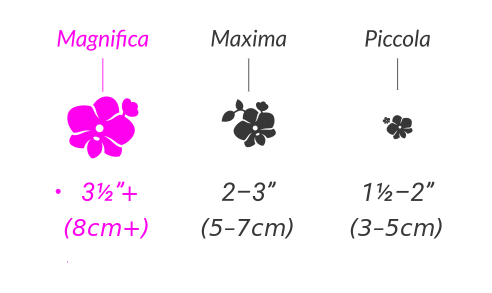 Plant Height :