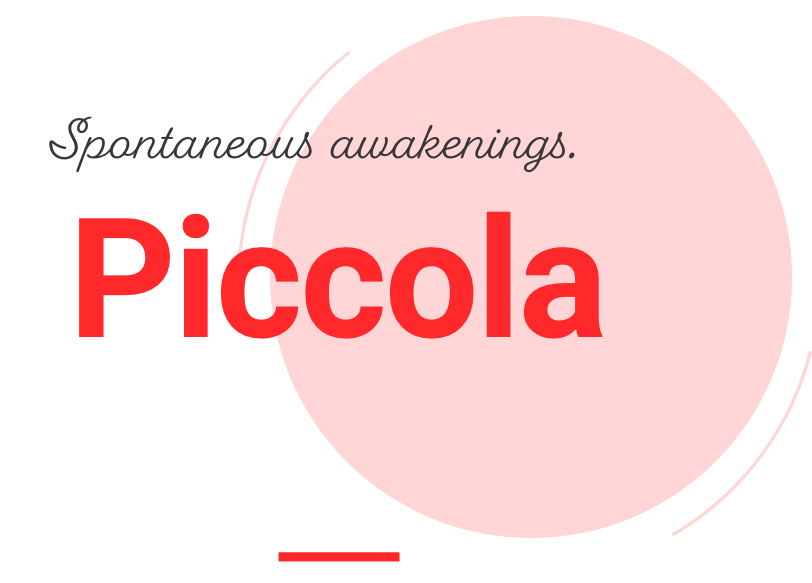 As dynamic as it is darling, the Piccola preserves all the beauty and charm of traditional orchids in its adorable, compact blooms! Its bounty of small flowers radiates a spunky playfulness that is exclusive to the Piccola's pint-sized profile.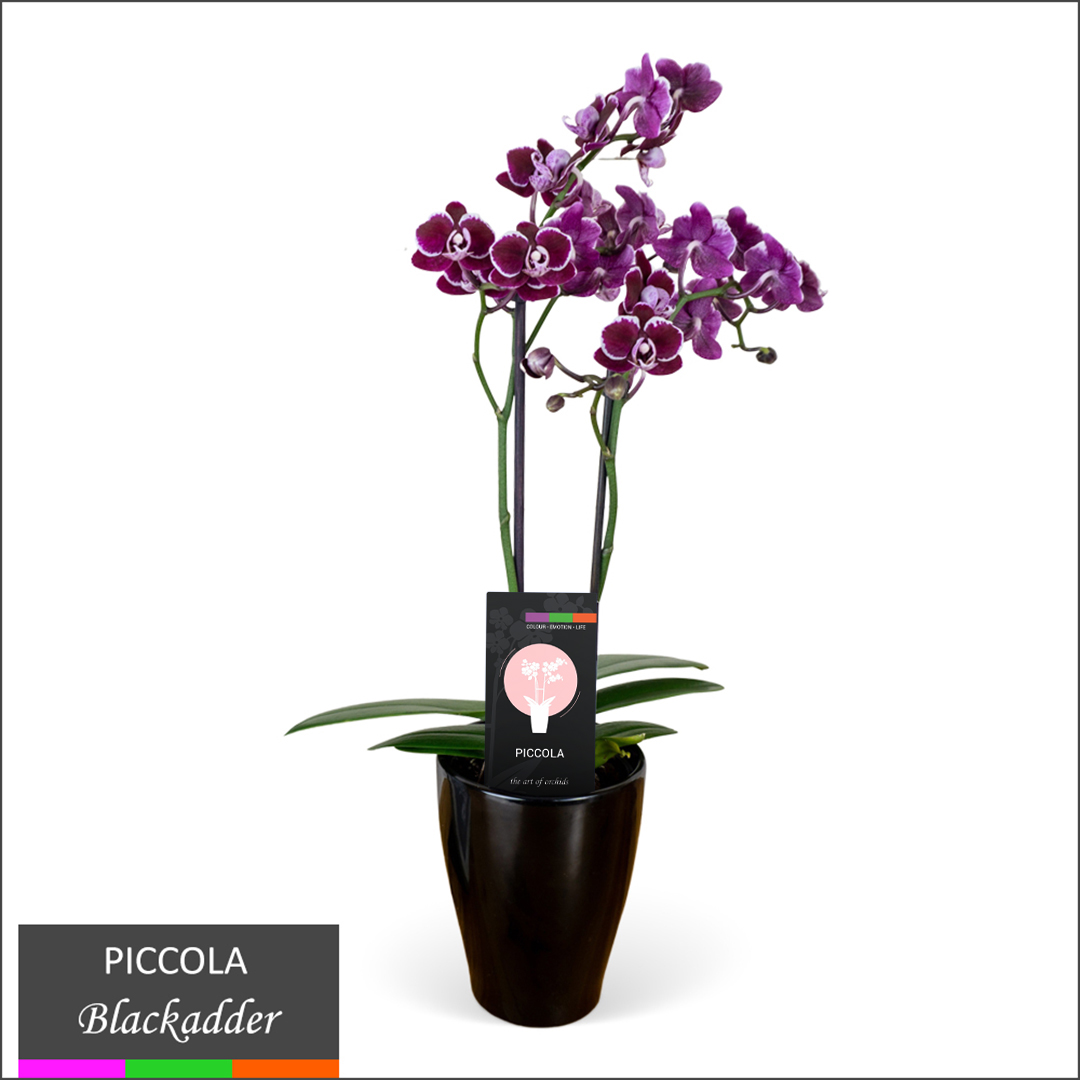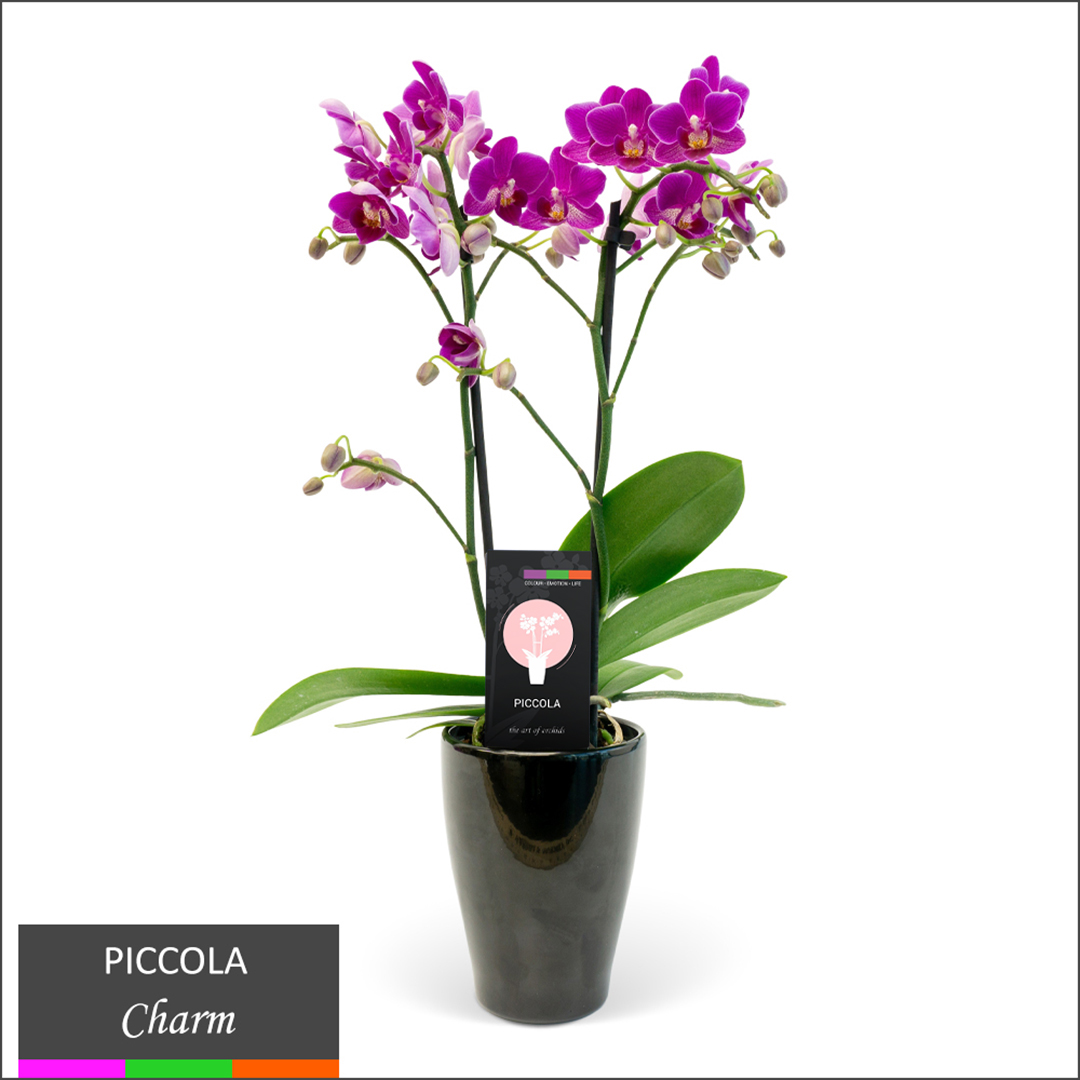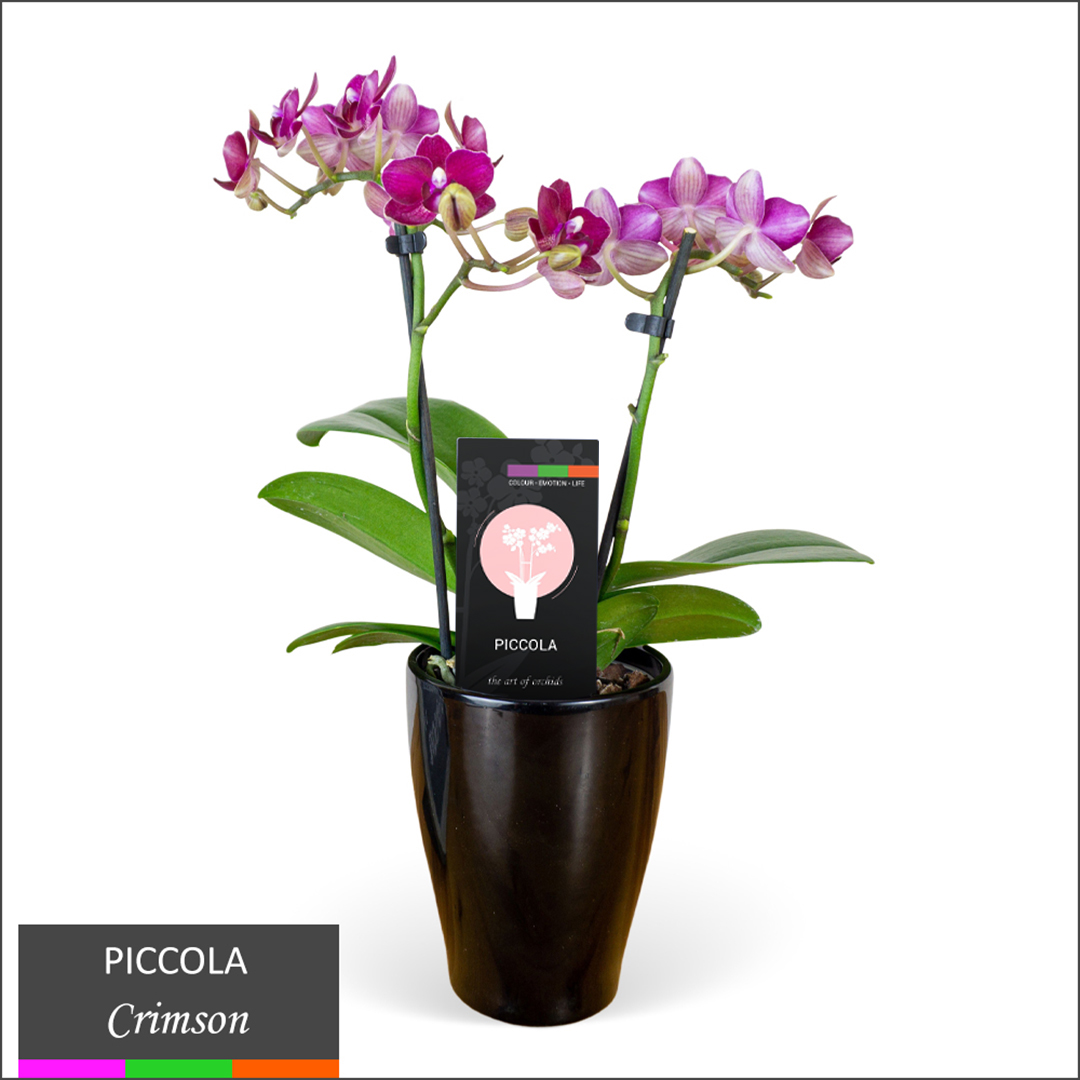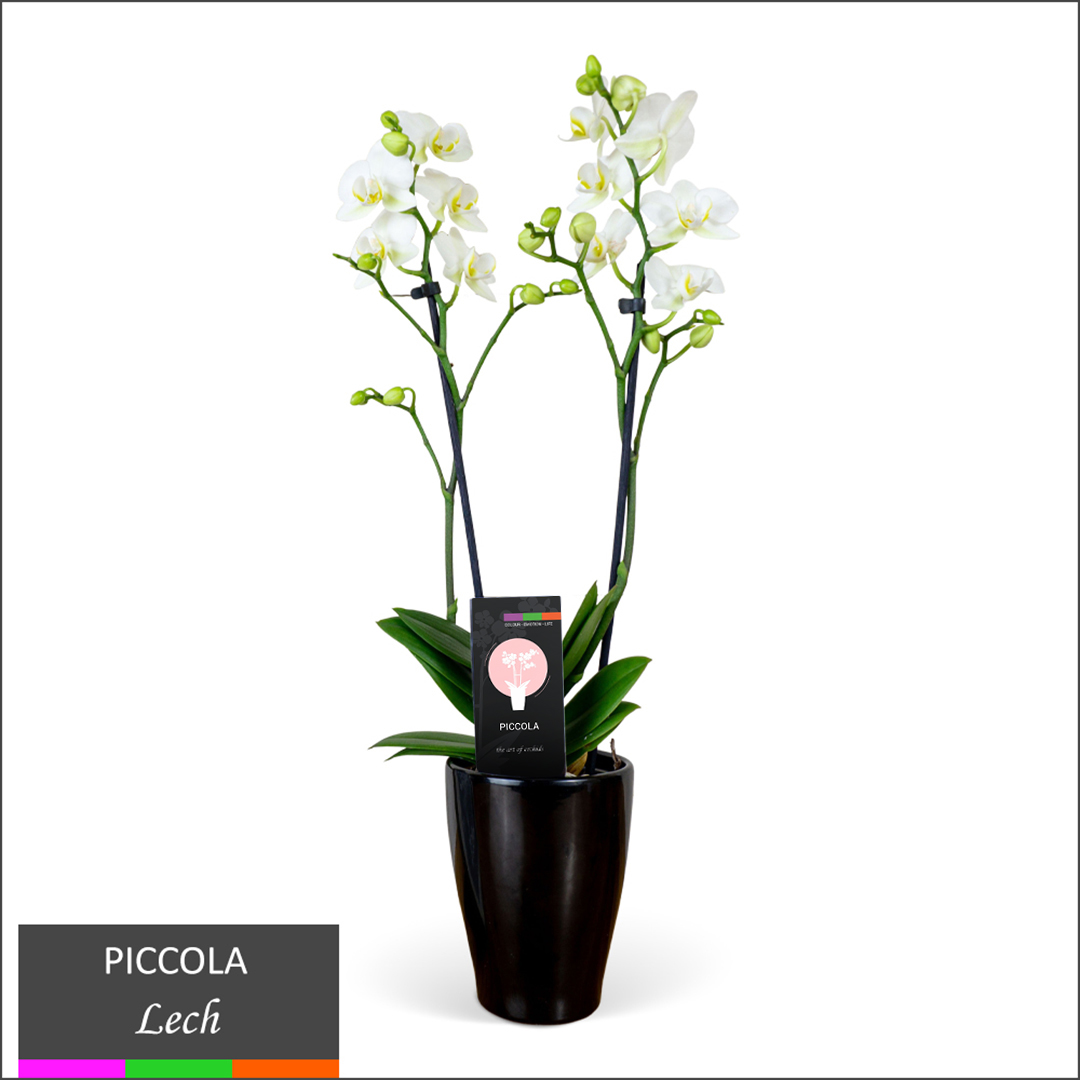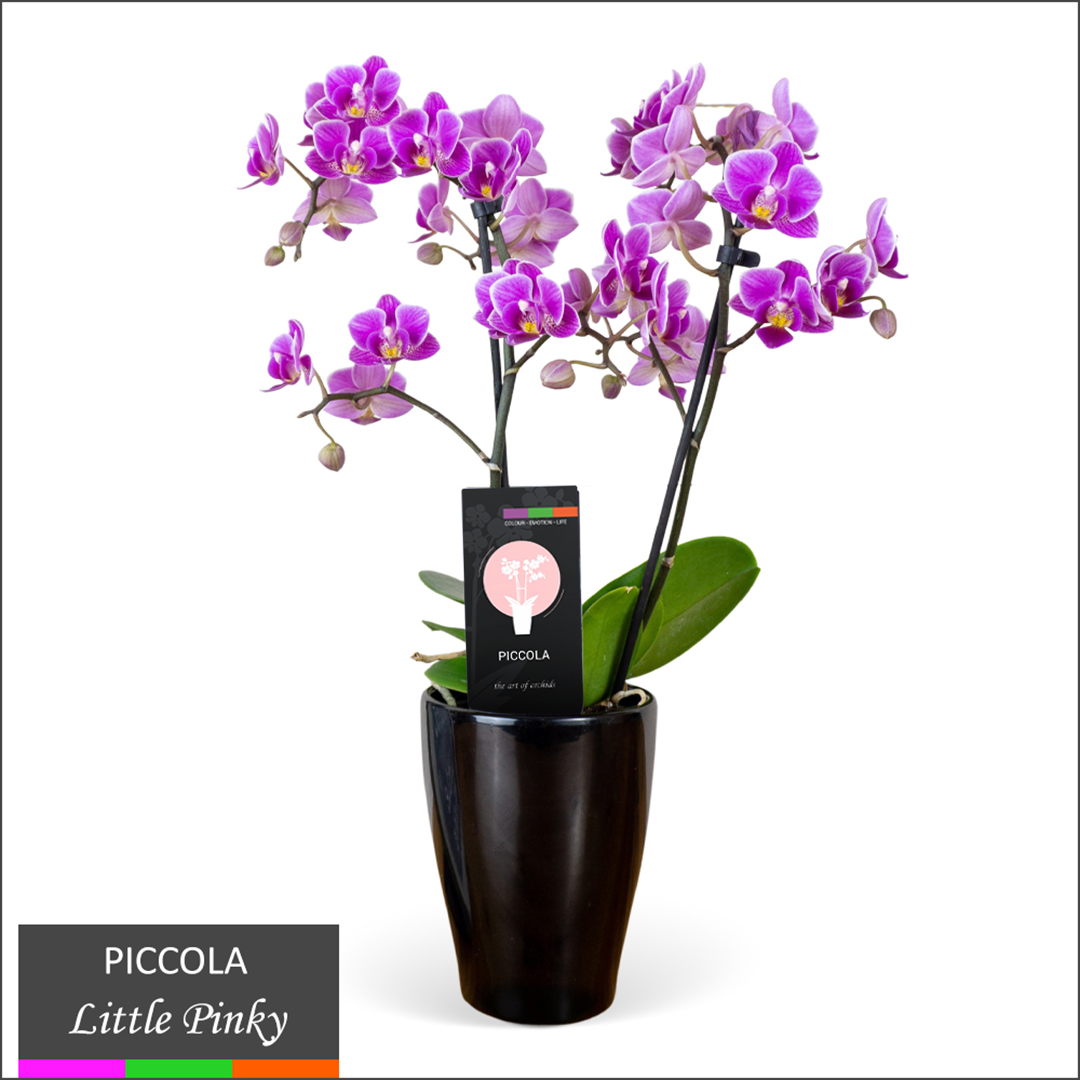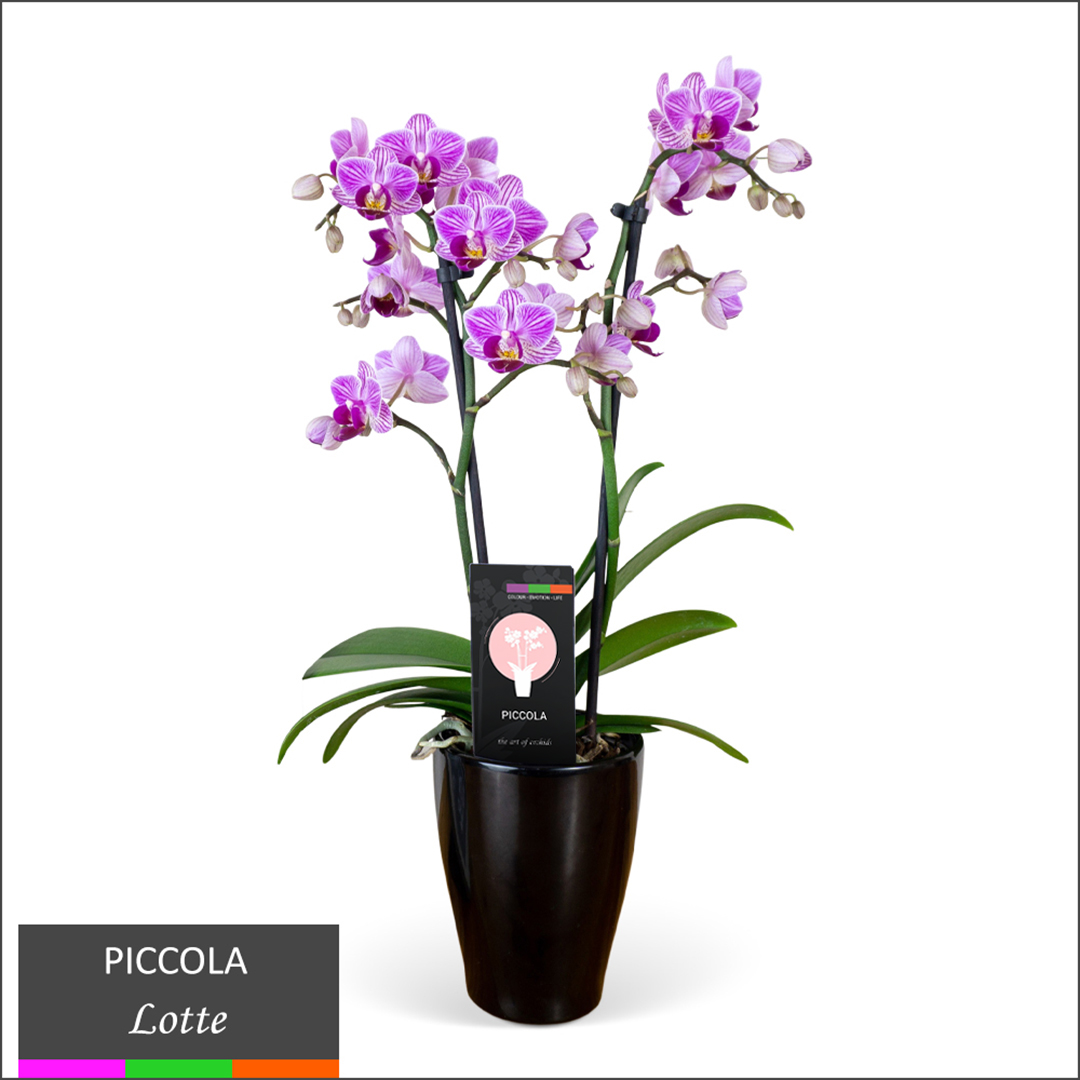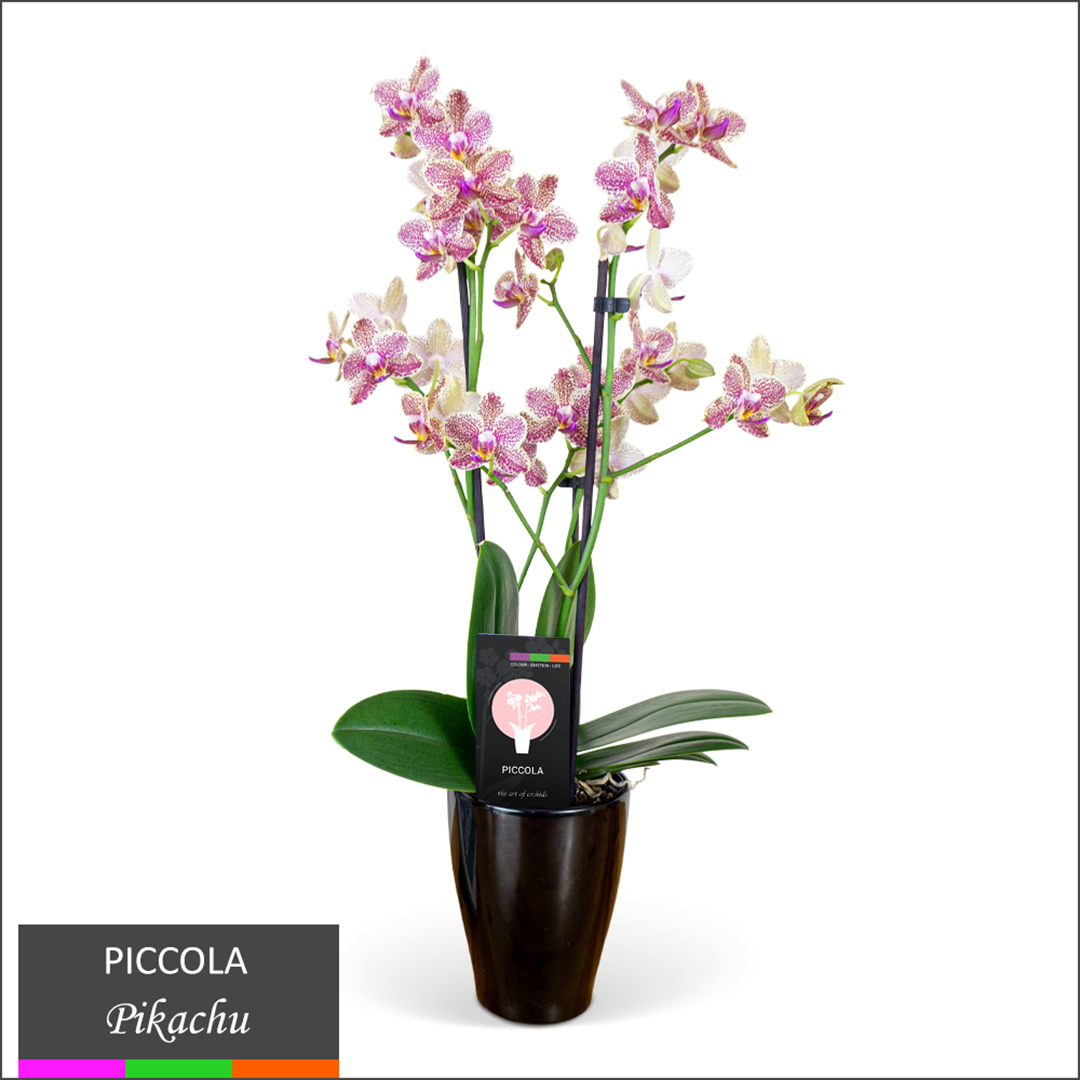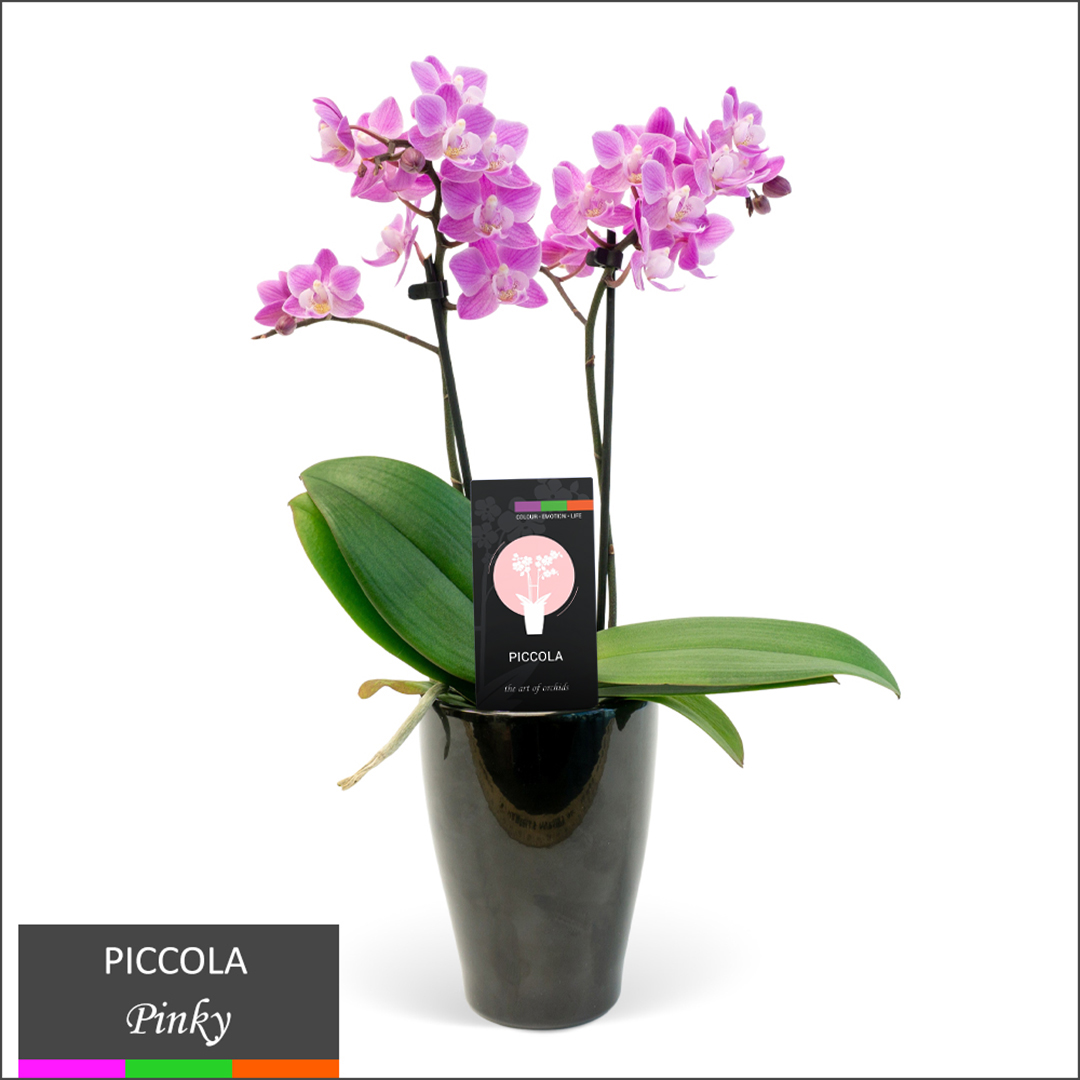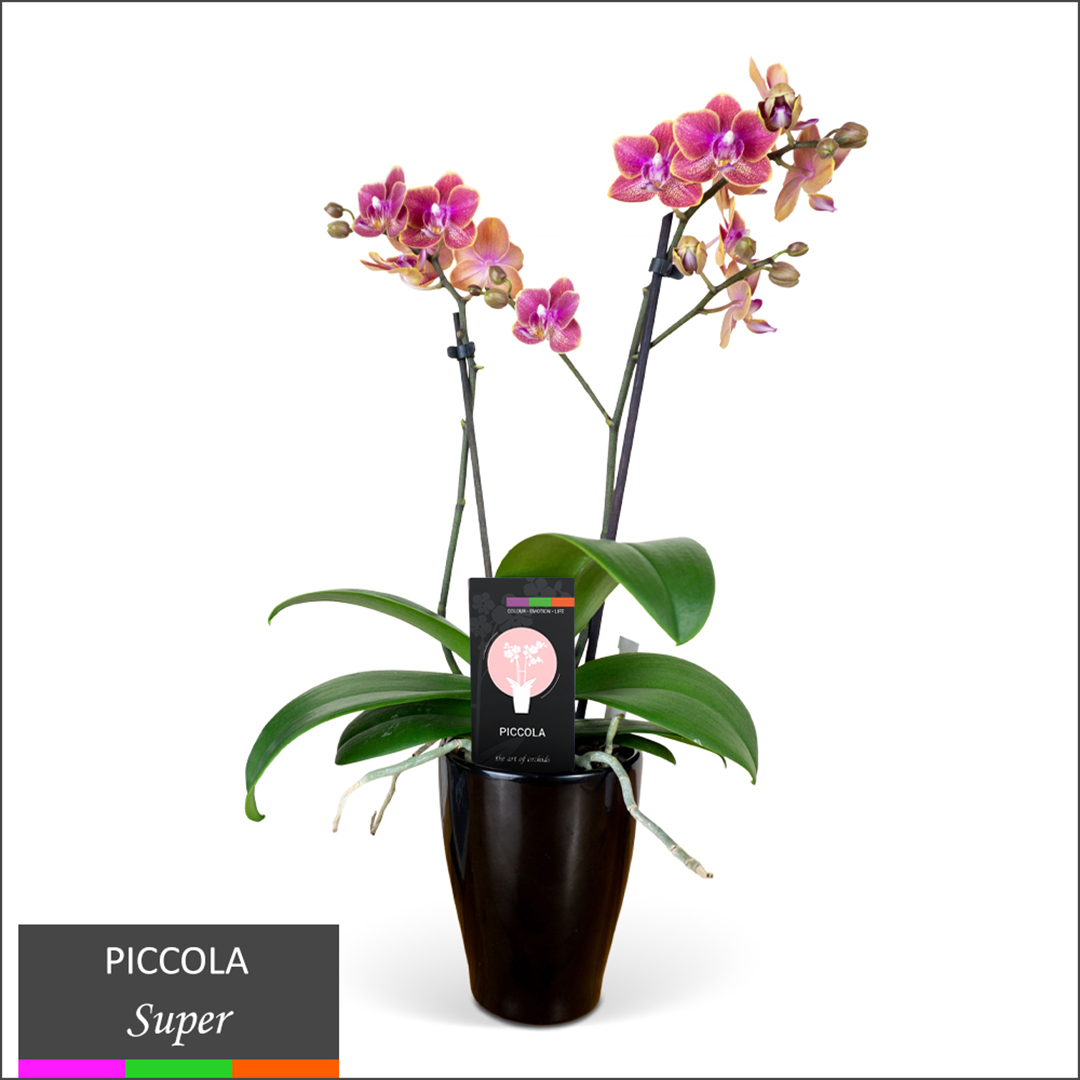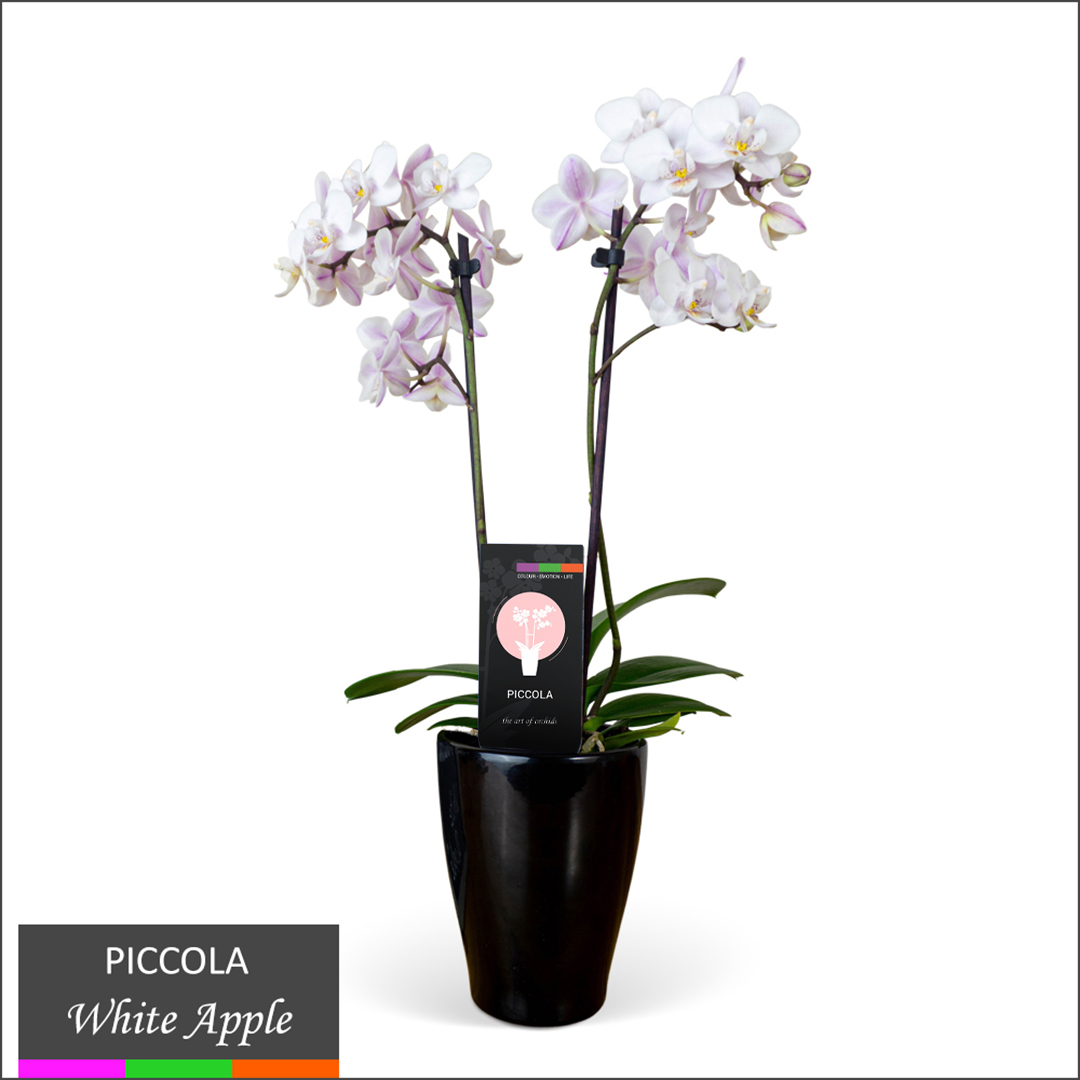 COLOUR
---
Small but colourful, Piccola boasts
multiple colours in its blooms, including
whites, purple striped, pink striped,
orange/yellow striped, bordeaux red and
purples with a white edge.

Some Piccola blooms have an amazing
scent, too.
EMOTION
---
Graceful
Lively
Loveable
& Exquisite
LIFE
---
Whether it's at the office, on your
kitchen counter, or in a cozy nook,
there's always room for Piccola! This
little orchid will bring abundant joy to
any space you choose.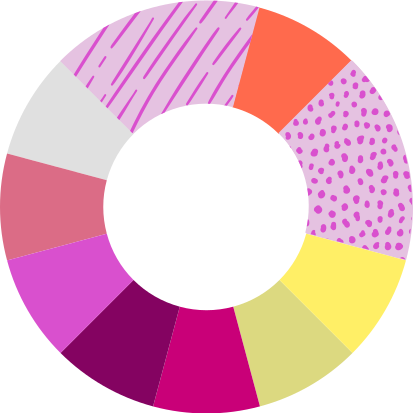 Available orchid colours are subject to change
based on the season, production schedule and of
course, species. These variations represent the rare
and mysterious beauty of our orchids.
Size Reference: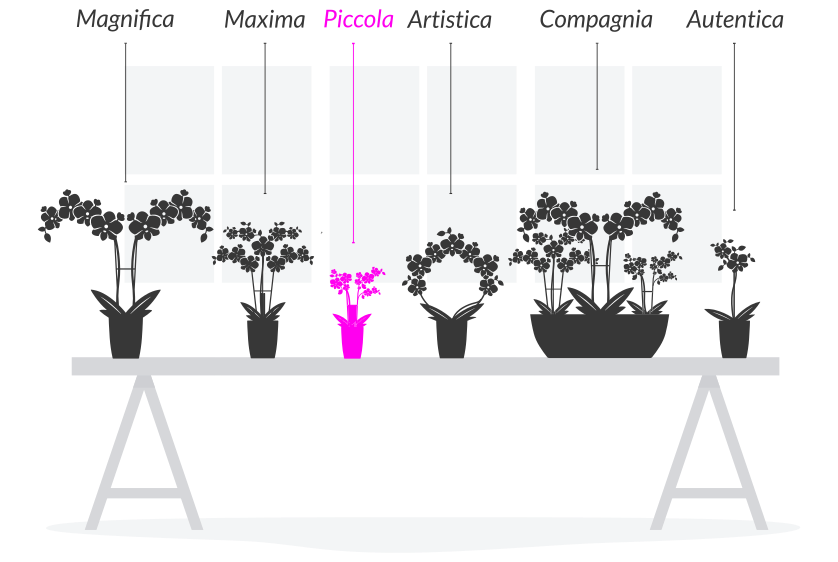 Number of Blooms:
Variations:
1 Spiked

2 Spiked

3 + Spiked
Bloom Size :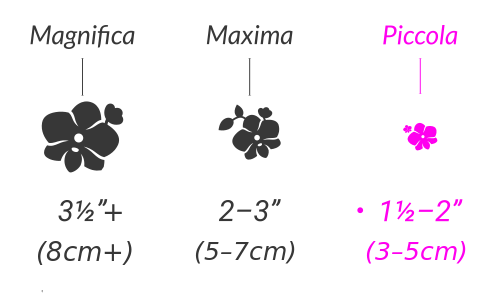 Plant Height :