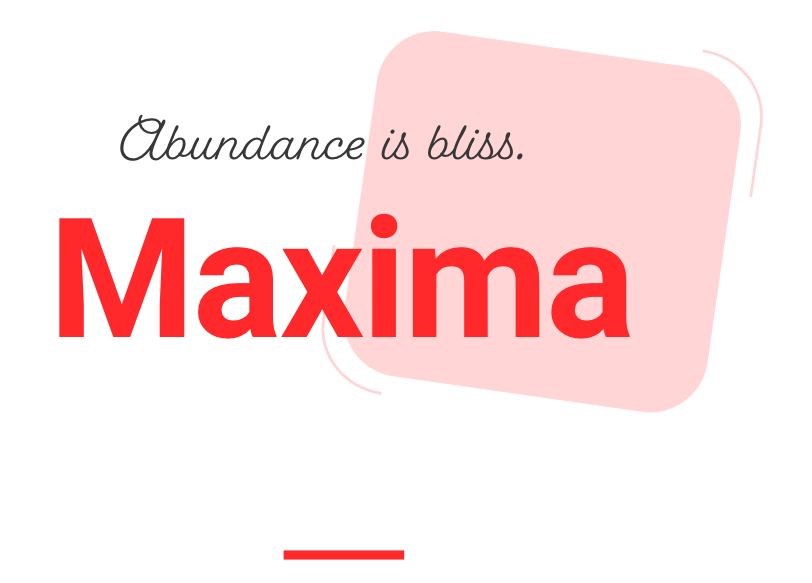 Beauty and plenty manifest themselves in this new-style orchid! Maxima's bountiful blooms and optimal height will exude style, harmony and sparkle wherever they're placed—think grand pianos, coffee tables, or anywhere that could use some extra animation.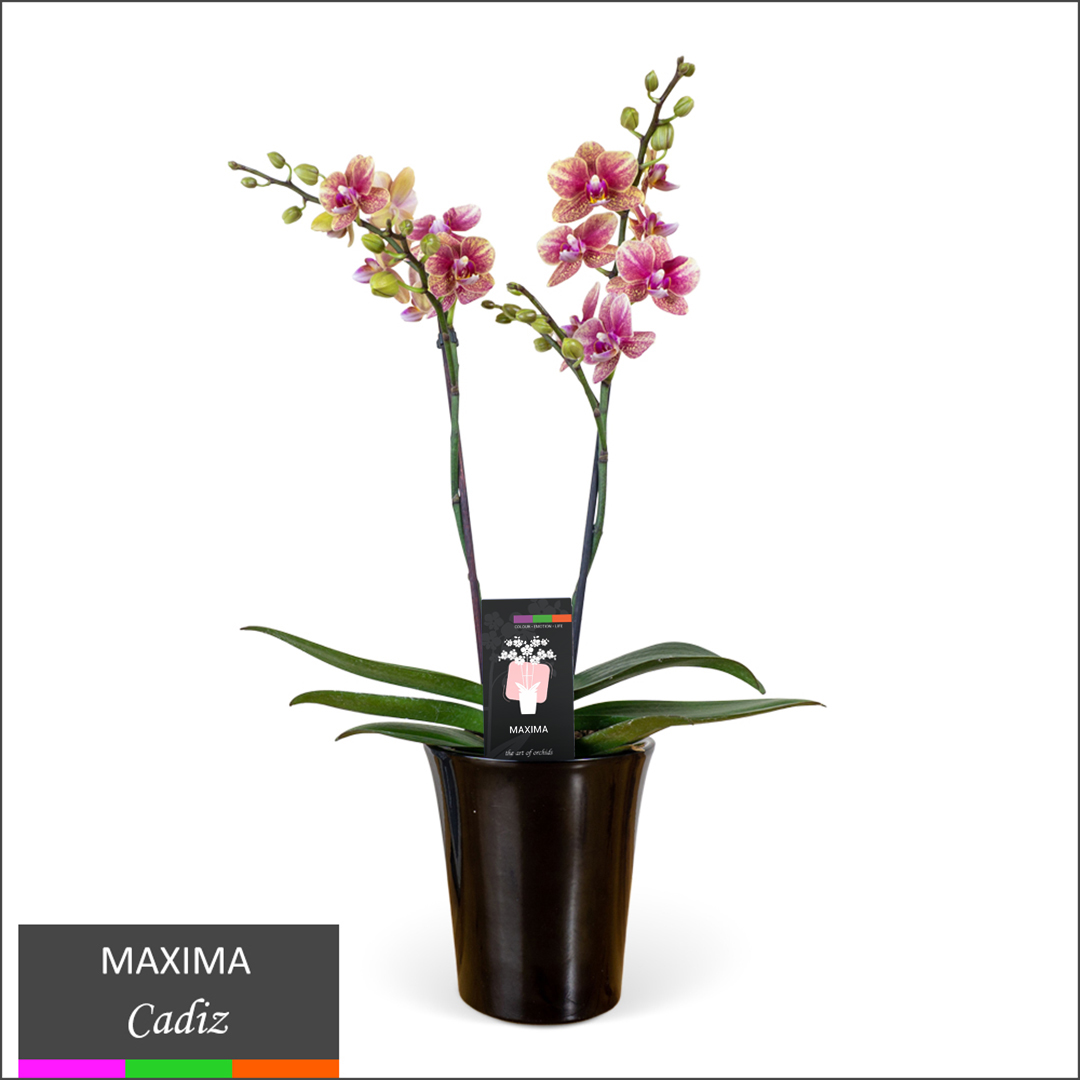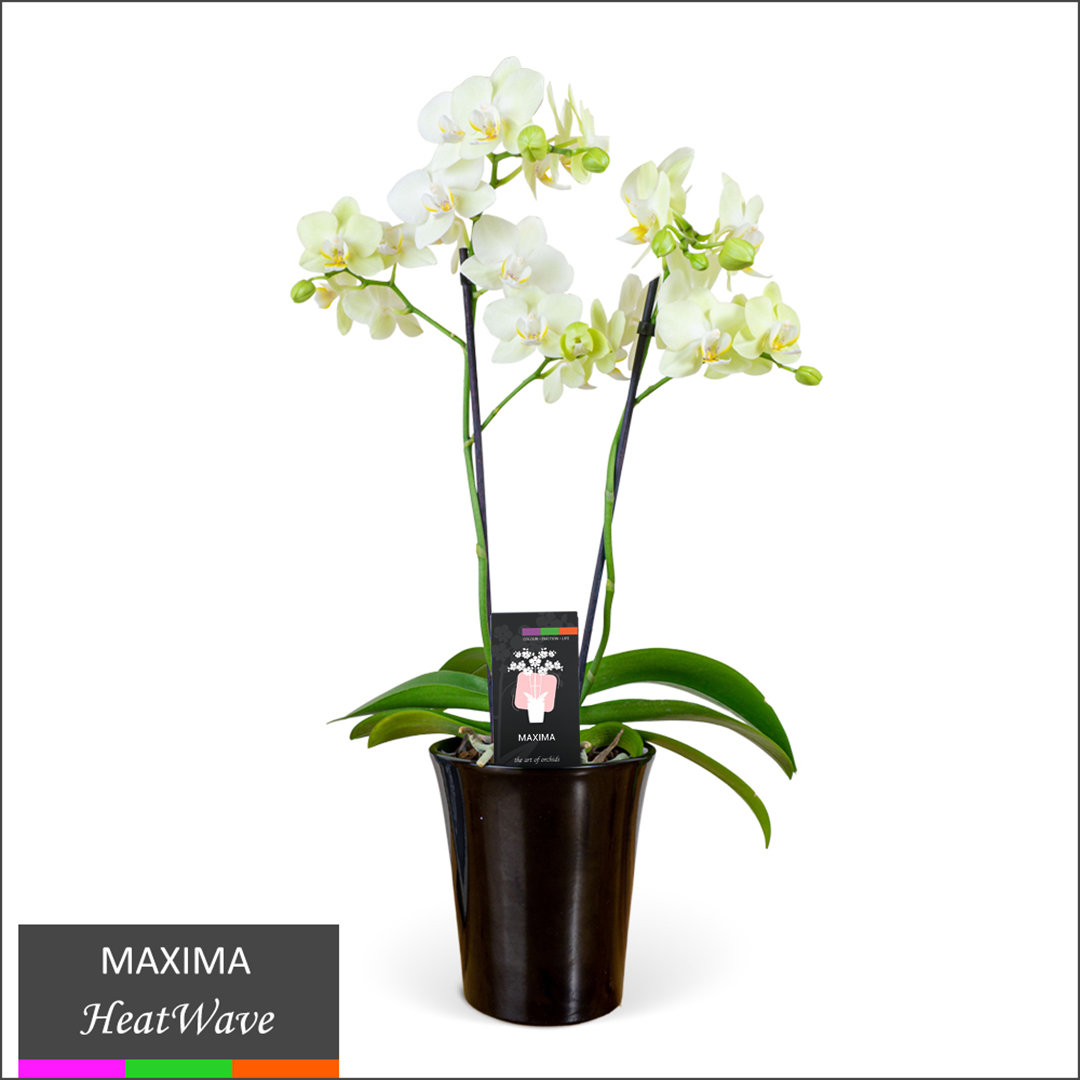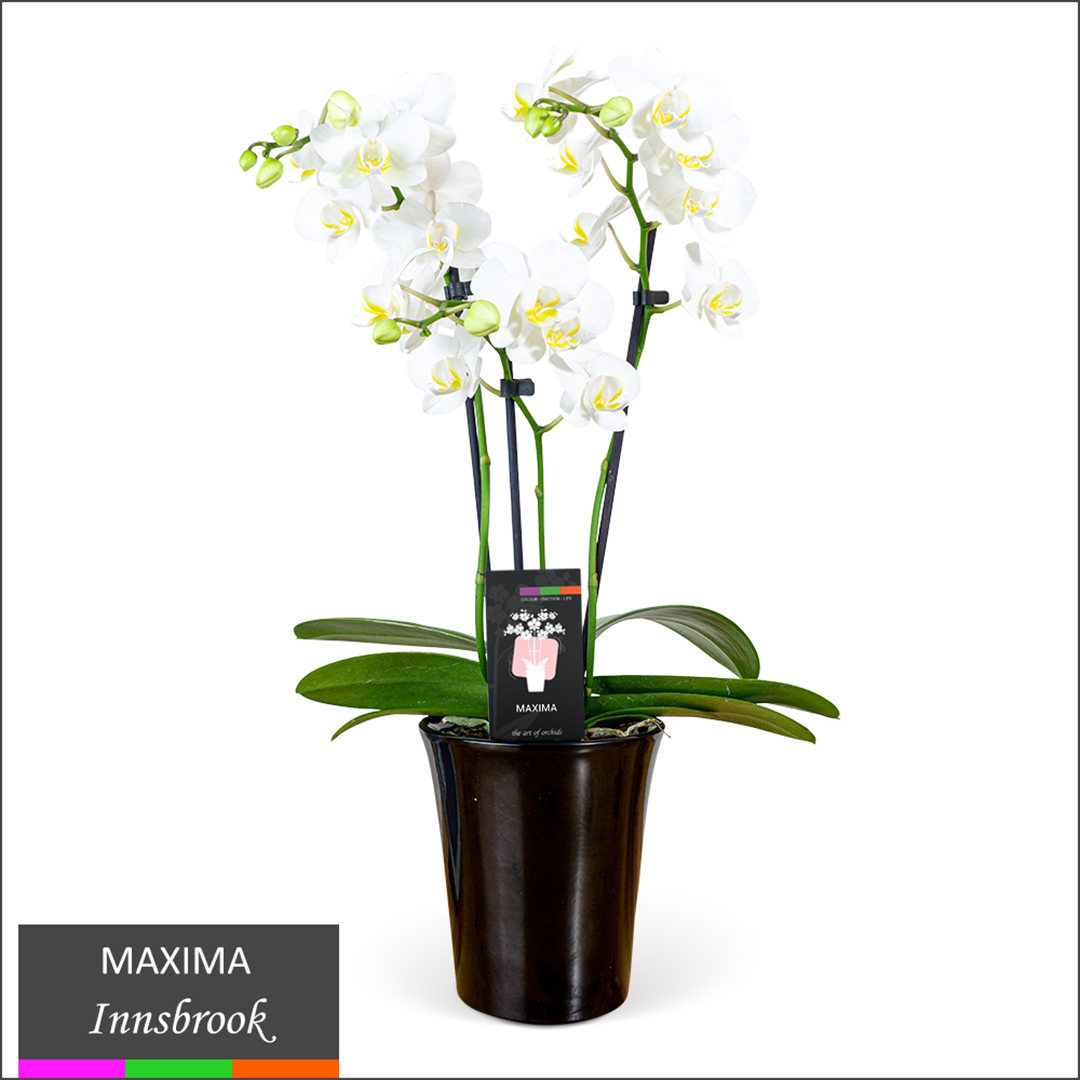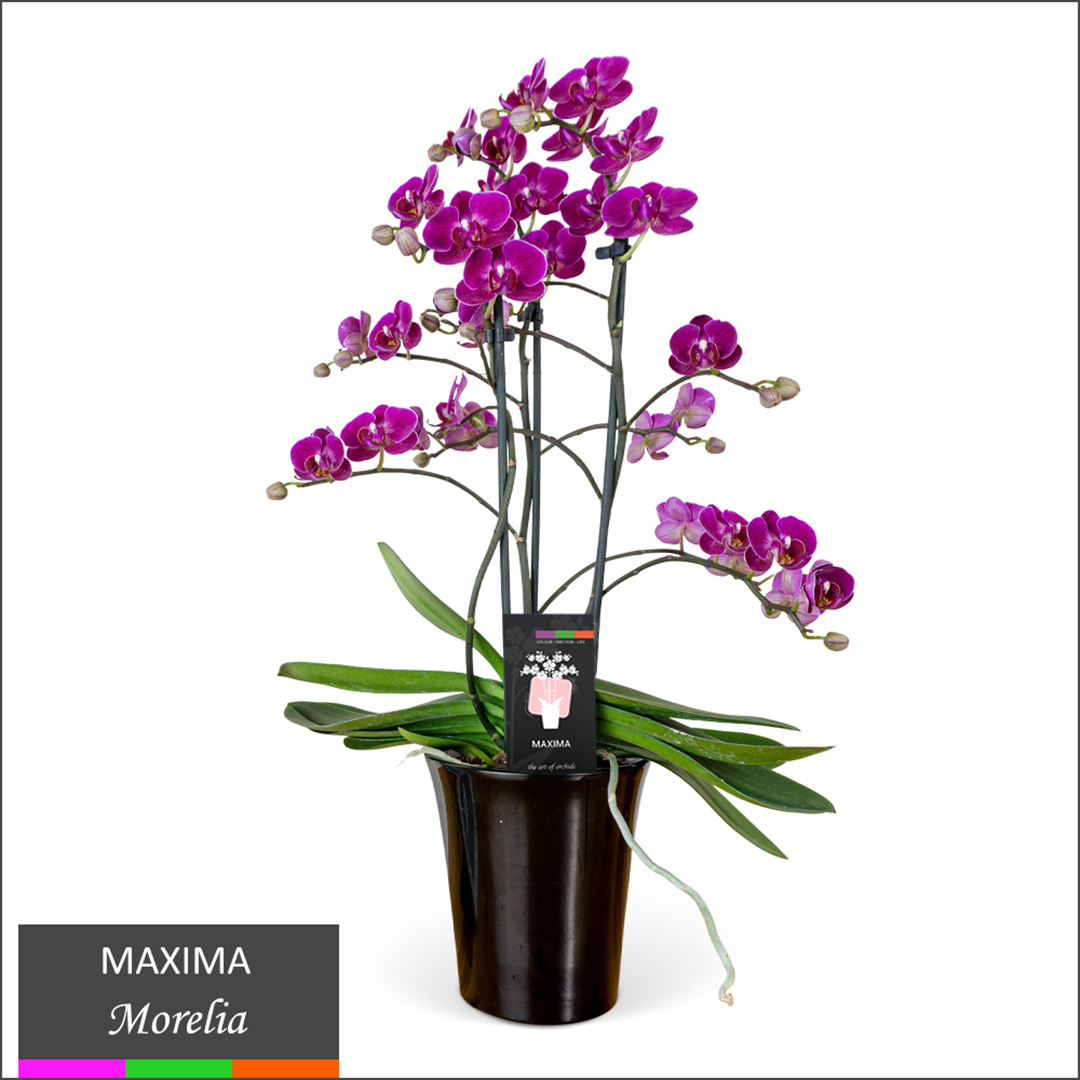 COLOUR
---
A distinct category, Maxima orchids are carefully selected to ensure rich blooming in vibrant colours. Its exclusive colour range includes whites, purples, yellows and pinks.
EMOTION
---
Prosperous
Luxurious
Generous
& Mythical
LIFE
---
Unassuming yet provocative, Maxima boasts abundant blooms and moderate height, making it the perfect companion for your dinner table, kitchen island or console table.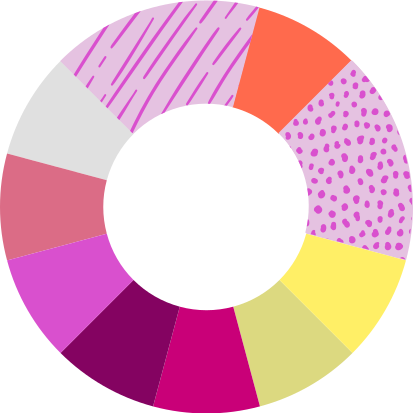 Available orchid colours are subject to change
based on the season, production schedule and of
course, species. These variations represent the rare
and mysterious beauty of our orchids.
Size Reference: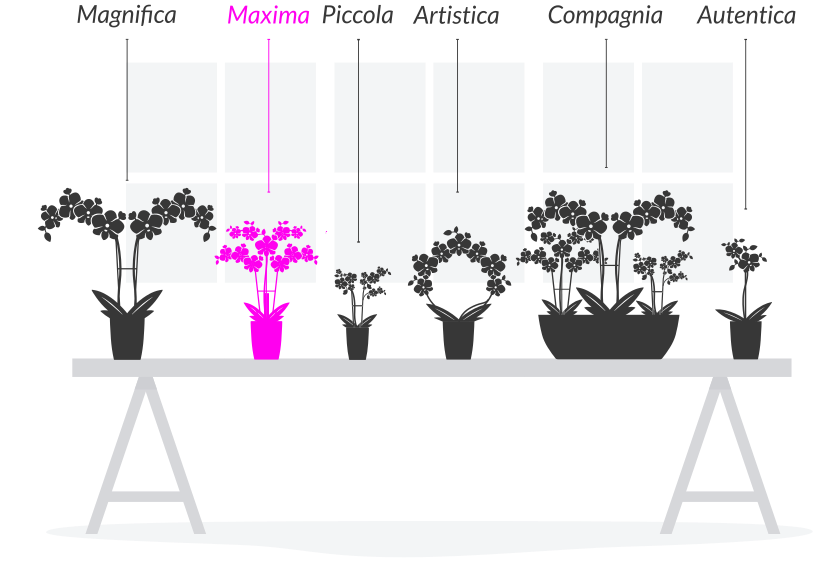 Variations:
1 Spiked

2 Spiked

3 + Spiked
Number of Blooms:
Bloom Size :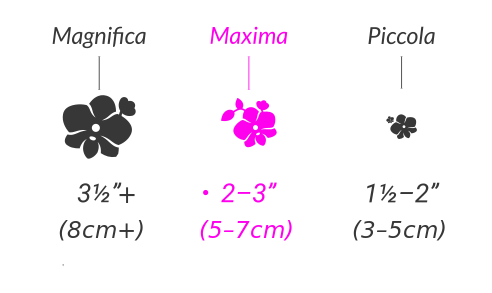 Plant Height :